WLW #105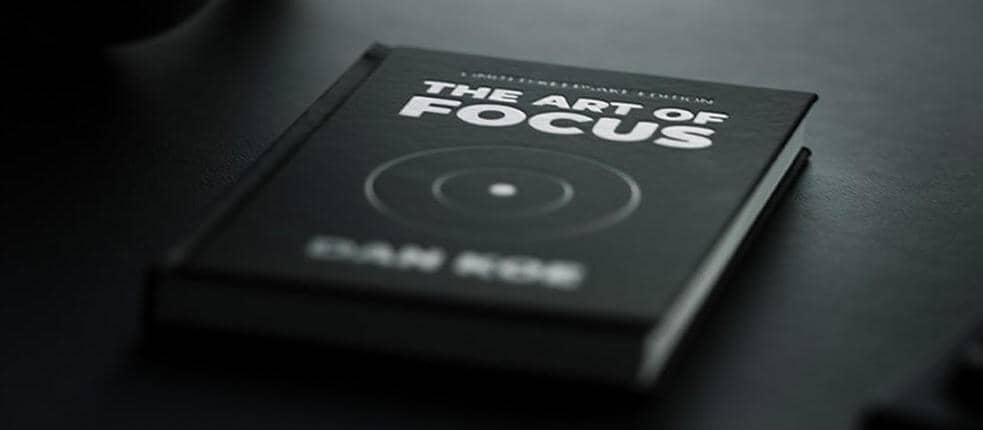 It's not every day that an author releases their own summary of their book.
BEFORE the book comes out.
But last week, my friend Dan Koe did.
Here's why he did it:
"The Art Of Focus is a practical philosophy to find meaning, reinvent yourself, and create your ideal future. I'm the author, Dan Koe, and I'll be writing my own summarized version of this book before others can. That way I can provide the correct context for the chapters."
His book The Art of Focus is out soon, but the summary is available right now.
It's pretty darn incredible.
Here are 3 of my highlights:
"Struggle is a Universal principle. It is silly to think that it isn't supposed to be a part of your life. But that is what we do. We expect life to be a certain way, when it isn't supposed to be anything other than what it's being."
"First, become brutally aware of 2 things: (1) What you don't want. (2) Where you will end up if you keep doing what you've been doing."
"Focus is finite and creativity demands a lack of narrow focus on work. Rest opens your focus to allow your mind to register new ideas and solutions."
​Check out the full summary here.
---
📌 This article is a perfect companion to my recent podcast episode: "I Learned The Hard Way: Don't Build Your House On Borrowed Land."
​LittleThings was a company that was built, and then destroyed, thanks to Facebook's algorithm.
During the 2010s Facebook boom, LittleThings reached over 50 million visitors a month, generating over $50 million a year from ads on their site.
Things were looking really, really good.
Just a few years later, Facebook adjusted their algorithm to reduce business content.
And just like that, LittleThings traffic drops by 75%.
Even with their inside track with Facebook execs, it wasn't enough.
Soon after, an email goes out: "Urgent: LittleThings Closure."
And poof: A $50m business is gone.
The full story is wild, check it out here.
Across the board, businesses are finding themselves relying too heavily on a single platform.
Barry Lynn put it this way: "Any entrepreneur in America knows that one or a few people could crush them."
I've felt the pain as well.
In 2017, I built a product on someone else's (digital) land.
Everything was going great, until one day…
A bill for $500,000 comes in.
If you want the story, I've got a whole podcast episode about it.
---
🥷 3. How Creators Are Making 6-7 Figures From An Email List – Funnel Breakdowns
Funnel Breakdowns is my favorite new email newsletter.
And it's written by one of my secret weapons…
​Daniel Bustamante help build our free 6-Figure Solopreneur Systems email course, plus all of the automations that power it.
He's literally an email wizard.
In his new newsletter, he breaks down the tactics creators are using to grow and monetize their email lists.
I learn something new every time I read it.
If you're interested, start with this breakdown of Tiago Forte's email funnel or The Ad Professor's email funnel.
You can read all the past issues here: funnelbreakdowns.ck.page​
And sign up here if you want to get it weekly.
---
👀 4. Want To Know When Your Emails Are Opened? – MailTrack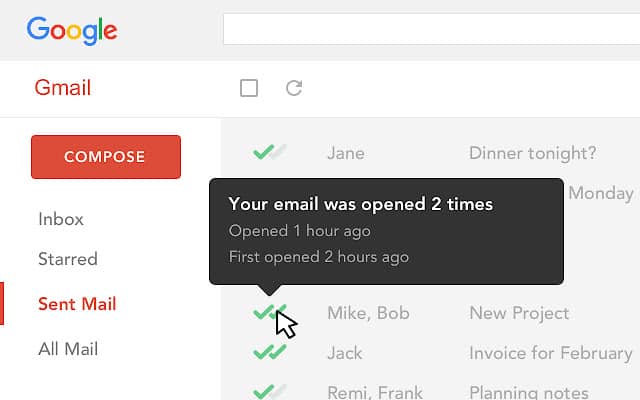 I installed this tool a few months ago and after testing it out, I'm excited to share it!
If your like me, you probably sometimes wonder…
"Did they get my email? Did they open it? Did they read it?"
Not a good use of my time.
MailTrack is a tool for Gmail & Outlook that solves this.
It inserts a small tracking pixel that lets you know
It has a lot of other tools built in, but I just use the opening tracking.
They have a free version, but I bought their pro plan for $4.99/mo.
---
🏖️ 5. How To Work Less Cohort 6 Early Bird Enrollment Is OPEN! – Get Access Here!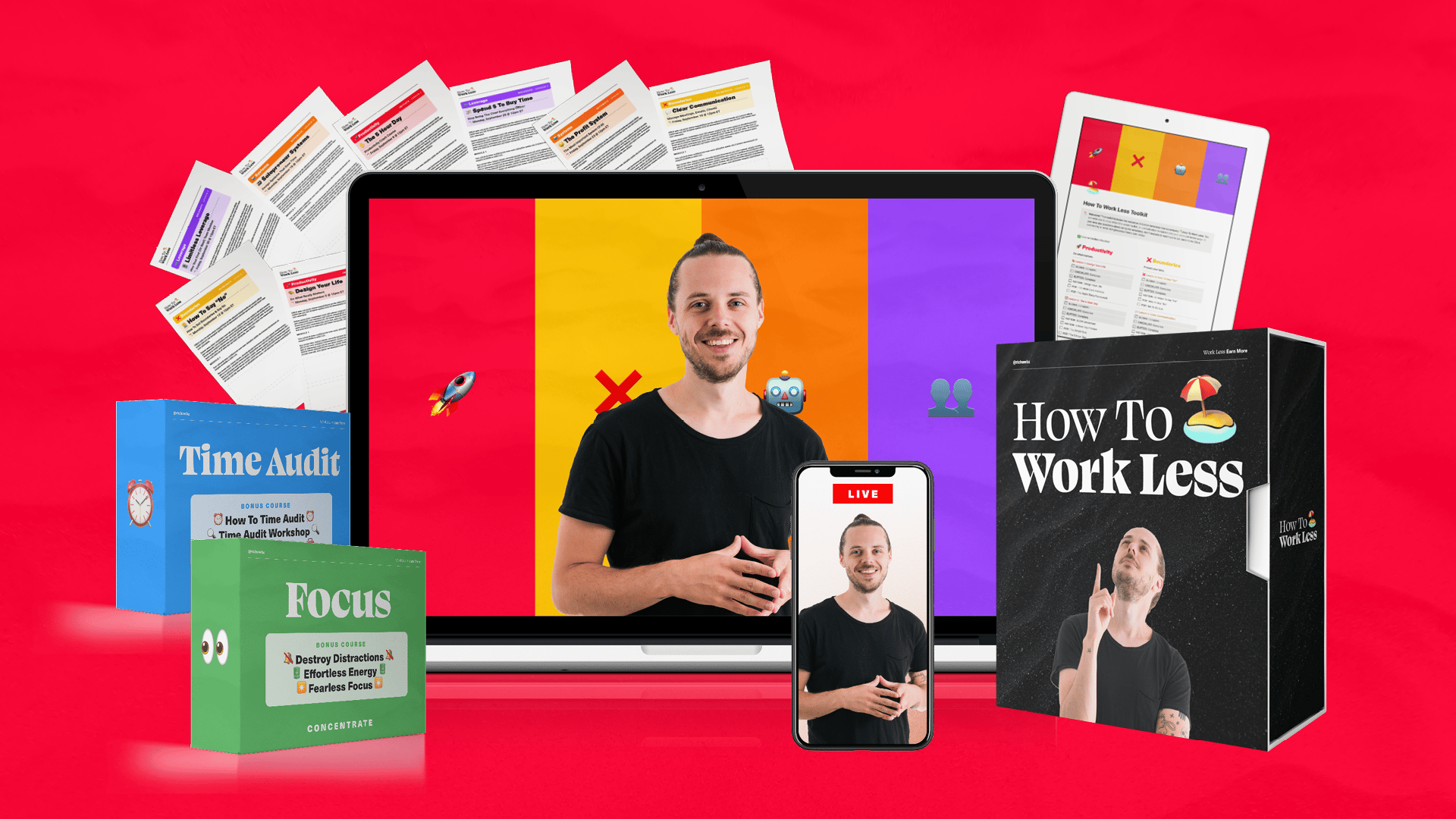 While Cohort 6 of 🏖️How To Work Less doesn't kick off until January 8th, you can ENROLL today.
We make limited spots available for early enrollment, with good reason.
Students who enroll early get some serious perks:
💰 $1,000 OFF enrollment!
📚 INSTANT ACCESS to our Work Less Library with over 20 hours of course content, trainings, Q&As, and more!
👥 INSTANT ACCESS to our monthly guest lectures (Upcoming: 🤖 How To Work Less with AI (November); 📬 Email Marketing Masterclass (December))
About 1/3 of our slots have already been taken.
If you're thinking about joining us for Cohort 6, now is a great time to secure your spot!
Subscribe To Work Less Wednesday