WLW # 17
Or as I put it, "The most productive thing you can do is say "No."
James Clear is a great writer.
You've probably read Atomic Habits by now.
This one line from him says it all:
"Not doing something will always be faster than doing it."
Nailed it…
---
This Tweet storm is pure gold.
A ton of contrarian takes on productivity for when you just have WAY too much on your plate.
I really liked his LNO Framework, which says:
All your tasks are not created equal.
Doing great work doesn't mean that you put in your best effort for every task.
Understand the difference between Leverage tasks, Neutral tasks, and Overhead tasks, and aim for a different degree of quality for each type of task: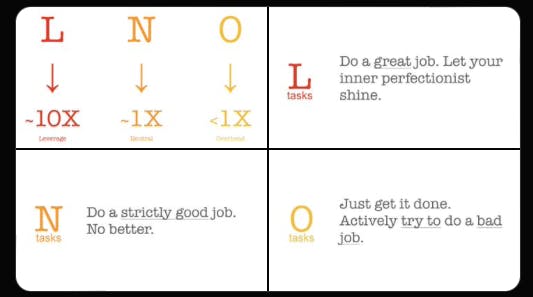 ---
🖨️ 3. My Essential Office Tool – Dymo Label Maker​
I just reorganized my home office and my trusty label maker once again stole the show.
There's nothing more satisfying than labeling things.
I use it to label cables, storage bins, office supplies, and more.
If you know, you know.
---
👾 4. Video Game I'm Buying This Week – Elden Ring
It may surprise you to learn that for a few years I was a professional gamer.
And I made some good money doing it.
This is me playing the digital card game Hearthstone in front thousands at BlizzCon in Los Angeles in 2017.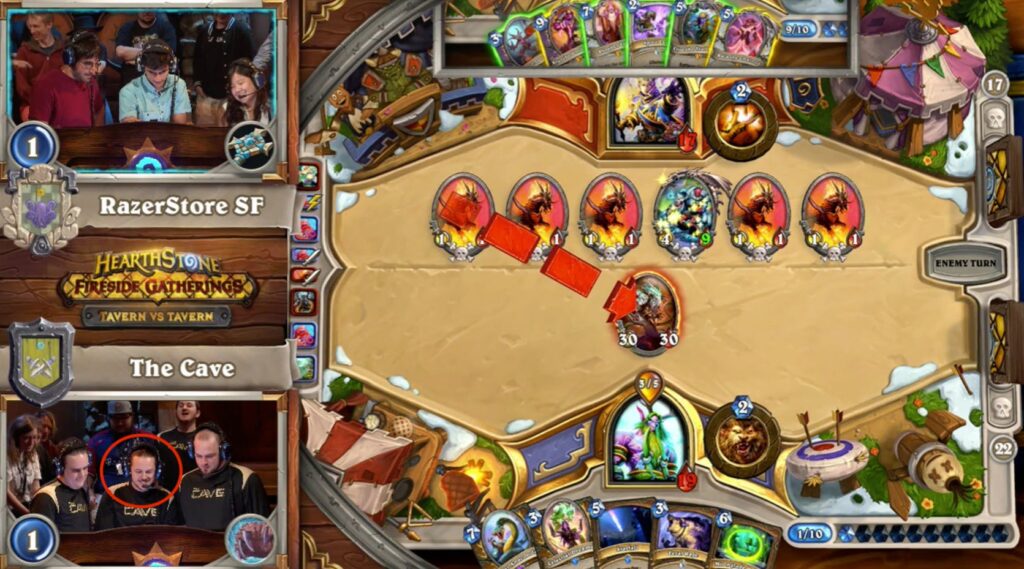 But, sadly, now I'm retired.
That doesn't mean I still don't like to throw down occasionally.
Anyways, I'm looking forward to playing Elden Ring when it comes out this weekend.
---
👀 5. My Website Is Launching THIS WEEK!
I've been working HARD to get this site ready for you.
And it goes LIVE this week!
My beloved email subscribers (you!), will get early access!
You'll get a separate email from me soon with all the details.
I'm giving out some awesome new freebies on the site you won't want to miss.
Coming very sooooon. 🥳
Sign Up For Work Less Wednesday