WLW #25
Worlds collided this week when my business coach, Chris Do, interviewed one of my favorite authors, Jason Fried.
Jason is the creator of Basecamp (project management), Hey (email), and the author of It Doesn't Have To Be Crazy At Work (among other books).
One of my favorite insights from the podcast was this quote:
"There is a big difference between TAKING a risk and putting yourself AT risk."
Taking a risk is a calculated decision with limited downside.
Putting yourself at risk is basically gambling with your livelihood.
Big difference.
---
🫁 2. 7 Minute Daily Practice That's Been Giving Me CRAZY Energy – Owaken Daily Breathwork
I've been experimenting with breathwork for years, including the Wim Hof Method, which includes long breath holds and cold immersion.
Recently, I was introduced to this short breathwork exercise from Owaken breathwork.
It's been a great compliment to my morning routine.
Since I'm teaching three live classes a week for my course, 🏖How To Work Less, I've leaned on this practice to reenergize and recenter.
It's totally free, check it out and let me know what you think!
---
This thread digs into one of our core problems as humans: The Upper Limit Problem.
Why do we always seem to self sabotage when we reach a certain level of success or happiness?
The classic example: a lotto winner.
It's a proven fact that most lotto winners, regardless of the size of the prize, report similar or LOWER happiness 5-10 years post win.
So much "success" in one area overwhelms their neurosis and they "bring themselves down" in other areas.
​Read on to learn more and what to do about it.
---
I'm not going to stop talking about it.
People get more work done in a 4 day week.
And they are less burnt out.
And happier.
Another example: Denver nonprofit Uncharted wanted to try a 4-day Workweek, but they were skeptical.
So they hired analysts to grade their performance over 90 days.
​They found NO DROP in productivity despite cutting out 8 hours of work a week.​
It's almost like everyone is "pretending to work" for those last 8 hours of the week? 🤨
---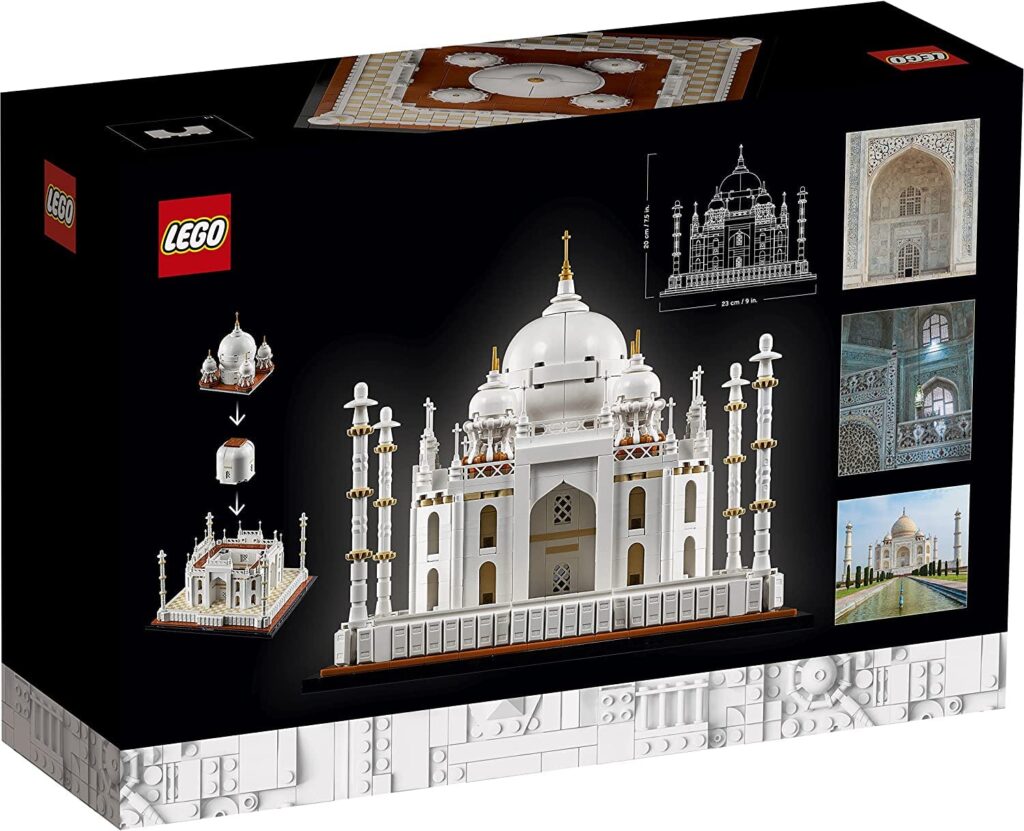 Following up on my Bonsai tree from a few weeks ago, my new career as a LEGO architect is in full swing.
My wife and I had a ton of fun building this LEGO Taj Mahal.
It was super satisfying to build and the perfect "easy" project for a Sunday afternoon.
As you may already know, I have a lot of issues with Google Chrome, mainly its (or my) tendency to turn into a tab nightmare over the course of the workday.
​Switch solves that problem, adding a beautiful Sidebar to your browser, giving you the tools to easily switch between your apps, accounts, tabs, and workflows in one place.
As someone with many clients and too many accounts, the ability to login to multiple Gmail and Slack accounts from one window alone is priceless!
​Check it out here! They have a FREE plan with great features!
Subscribe To Work Less Wednesday