WLW #30
On the surface, this book is about making your customer the hero of a story.
But the deeper lesson I took away, is how important and underlooked SIMPLICITY is in communication.
If you try to say too many things, you end up saying nothing.
This is a must read. I will be sharing this with my coaching & design agency clients.
Here are some quotes I highlighted:
💬 "People don't buy the best products, they buy the products they can understand the fastest."
💬 "Never assume people understand how your brand can change their lives. Tell them."
💬 "The customer is the hero, not your brand."
💬 "Companies tend to sell solutions to external problems, but customers buy solutions to internal problems."
---
What happens when a 7-figure business has a big failure?
Usually no one talks about it.
They pretend everything is still amazing on social media and brush it under the rug.
One of my favorite creators, Vanessa Lau, took the opposite approach.
She wrote a up detailed and brutally honest business recap of her rough Q1 2022, which features:
A failed course launch
Hiring expensive consultants who didn't deliver
Profits dropping from 50% down to 13%
Overhiring and then downsizing her team
A lot of powerful lessons shared, I encourage you to read it here.
---
🤯 3. New Way To Read That's Blowing My Mind – Bionic Reading
Which side is easier for you to read?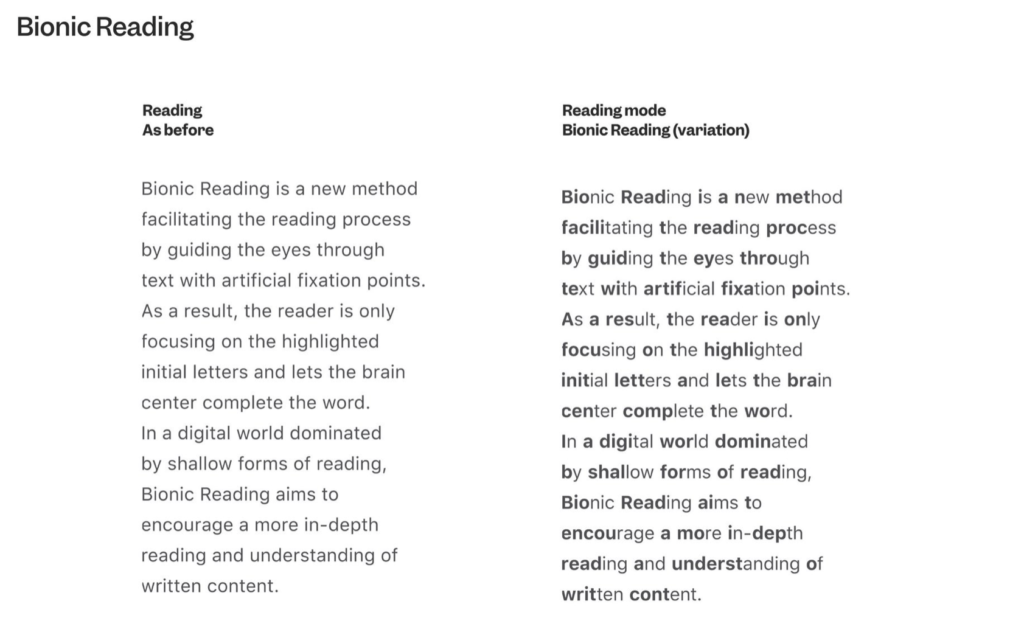 For me, it's definitely the right (Bionic Reading) side.
My informal IG poll was 62% in favor of the right side.
So what is Bionic Reading?
Bionic Reading is a new reading system that supports reading flow.
The eye is guided through the text by means of typographic highlights.
Bionic Reading revises texts so that the most concise parts of words are highlighted.
This guides the eye over the text and the brain remembers previously learned words more quickly.
This is something I'll be paying attention to. Learn more here.
---
I've been thinking about this quote recently:
"Professional athletes use coaches to make sure they are as good as they can be.
But doctors don't.
I'd paid to have a kid just out of college look at my serve.
So why did I find it inconceivable to pay someone to come into my operating room and coach me on my surgical technique?"
– Neurosurgeon Atul Gawande from "The Coach In The Operating Room"
---
⭐ 5. A New Challenge I'm Taking On – Highlighting More Women of Color In WLW
Last week a long-time reader reached out and offered me the challenge to share more content from women of color.
I accepted.
If you follow any WOC creators who I should know about and feature in WLW, please send them my way!
You can reply to this email or send me a DM.
🧠 Work Less Wednesday is Sponsored by brain.fm
I've been using brain.fm daily for over 4 years to help me focus during deep work and to wind down to sleep at night.
Their patented technology allowed study participants to focus on a task for 39% longer than the group with no modulation. It's crazy.
Subscribe To Work Less Wednesday