WLW #52
🗓️ 1. Weekly Ritual That's Got Our Household Dialed In – Team Meetings
Since September, my wife & I have been experimenting with a new habit: weekly team meetings.
We noticed that we often end up with a huge backlog of:
Household tasks
Things we needed to discuss
Things we needed to plan
Which end up turning into an overwhelming list of tasks that no one ever wanted to do.
So we tried something new.
Now, we set aside an hour every Saturday morning to have a quick "team meeting."
We created a page in Notion and have an agenda that looks like this:
🤑 Budget – Update & review our house budget.
💬 Feedback & Wins – Celebrate wins from the week and anything else that needs to be discussed.
🗓️ Scheduling / Planning – Review each of our schedules for the following week.
🤝 For This Meeting – A checklist of things to cover in the meeting, which we update throughout the week. Usually ends up being a task list. Our list right now has things like:
Mail back old iPhones for trade-in
Lock in 2023 travel plans
Set up vacuum in kitchen
Groceries to buy
Then at the bottom of the page we keep a rolling list that stays from week to week that has:
🧰Family Projects – Tasks/projects we need to do from previous team meetings.
🏖️Day Off Activities – Rolling list of things we want to do/places we want to go on our days off.
✈️Long Term Plans – Things we are planning long-term (travel, etc.)
I HIGHLY recommend experimenting with this, it has been great for us so far.
---
I've been trying to get Verified on Instagram for a while now.
Unsuccessfully.
It seems like every week a new scammer pops up with a fake account impersonating me.
Even right now there's: @rich.webz @richwebz_ @rich_webz
It would be great to have a blue check so people could see which account is really me.
That's how I found this wild article.​
It's a deep dive into a million dollar Instagram Verification Scheme.
Since 2021, hundreds of people participated — including jewelers, crypto entrepreneurs, OnlyFans models and reality show TV stars.
Here's how the crazy (but brilliant) scheme worked:
Many people want a verified badge: They are nearly impossible to get. People will pay a lot for it (prices range from $3-25k).
There's a loophole: Instagram is much more likely to verify musicians than any other type of public figure.
The scheme: Create a detailed fake musician profile for your client and submit for verification. Then they can swap it back to themselves.
Here are the steps they followed (from the article):
Step 1 – A client creates content showing them in designer clothing, at luxury locations or in a recording studio to make them look like a musician.
Step 2 – Spotify and Apple Music profiles are created for the client, basic songs are uploaded with album art, and fake streams are purchased to make their songs appear popular.
Step 3 – Paid articles about the client's songs are published to add further legitimacy.
Step 4 – The client posts their lifestyle and music content, spacing it out over time. Engagement in the form of likes, comments and followers are purchased for the posts, providing evidence of popularity.
Step 5 – Google's search engine indexes the client's music and articles, then automatically generates a "knowledge panel" that brands the person as a musical artist when someone searches for their name.
Step 6 – In final preparation for verification, a client edits their Instagram bio, feed and highlights to emphasize their musical career.
Step 7- The client's Instagram account is submitted to Meta for verification. If everything goes as planned, they'll receive a blue check and the account protection and status it affords.
It's a wild world out there. 😮
​Check out the full article here.
---
📬 3. Email Deliverability Update + Tips From WLW Readers
Last week I shared some issues with my email deliverability that suddenly came up.
(RECAP: Two weeks ago my open rate dropped 10%, after being extremely consistent for nearly 6 months).
Here's an update:
Seems like it was a fluke → Last week's email was back to normal, with a solid 44% open rate.
You all sent me a TON of great insights and feedback on email deliverability, which I incorporated and am going to share below.
Top Email Deliverability Tips From WLW Readers
Optimize Your Opt-Ins –

Ask your subscribers to answer your first email with questions like: What brings you here? How can I help you?
Verify their email with a double opt-in strategy, so if your email ends up in the spam folder they will move it out, open your email and click on it.
Ask new subscribers to add your address to their email contacts, add your emails to their main inbox and/or allow your emails.

Clean Out Cold Subscribers

Filter your subscriber list by who hasn't opened an email in ~3 months, then remove them.
Gmail notices that ~50% of your emails aren't opened and it'll trigger your emails to other subscribers to go to spam.

Test The Spammyness Of Your Emails –

Use Mail-Tester.com to test the quality of your newsletter.

Set Up A Verified Domain Name (Advanced)

A verified sending domain allows you to set up authentication records (SPF, DKIM, and DMARC) with your web host.
This tells mailbox providers like Gmail and Microsoft that you are a real business, and you have given ConvertKit permission to send using your domain on your behalf.
If you're using ConvertKit or a similar service, you can request a verified sending domain by following these steps.
---
🧵 4. My Twitter Thread Blew Up This Week – Follow Me On Twitter
Hey – if you aren't following me on Twitter, do me a favor and click here.
It takes two seconds.
Anyways, this thread I posted blew up this week.
I think it's worth a read ⬇️
And if you want to work together to turn your solo business into a profitable lifestyle business, click here get on the waitlist for Cohort 3 of How To Work Less.
---
Since Halloween is this week, I thought I'd leave you with some movie recommendations.
Right now, my wife & I are working our way through Criterion Channel's 80's Horror collection.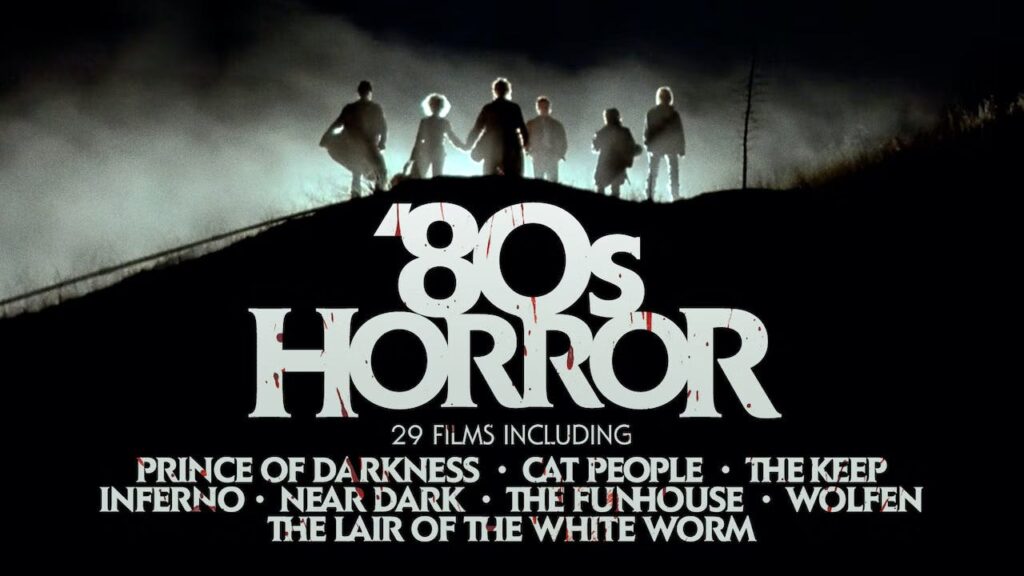 And there are some gems in there.
So far, I enjoyed:
If you are a movie buff and have room for one more streaming service, definitely pick up Criterion Channel.
From their site: Enjoy continuous access to Criterion's streaming library of more than 1,000 important classic and contemporary films, plus a constantly refreshed selection of Hollywood, international, art-house, and independent films from major studios and dozens of independent distributors.
You can check out the full playlist for the '80s Horror Collection here.
👻Happy Halloween!
👋 Want to work together?
When you're ready, here are 4 ways I can help you:
Subscribe To Work Less Wednesday