WLW #56
In the first session of 🏖️How To Work Less, everyone shares their #1 book as an icebreaker, which we then compile into a Notion spreadsheet.
You can check out Cohort 2's fav books here.
This book was recommended by one of my students, the talented motion designer Bogdan Dumitriu.
Anyways, about this book…
Here's the summary:
Set against the backdrop of China's Cultural Revolution, a secret military project sends signals into space to establish contact with aliens. An alien civilization on the brink of destruction captures the signal and plans to invade Earth. Meanwhile, on Earth, different camps start forming, planning to either welcome the superior beings and help them take over a world seen as corrupt, or to fight against the invasion. The result is a science fiction masterpiece of enormous scope and vision.
What sold me:
He's George R.R. Martin's favorite writer.
Hugo Award Winner & NPR Best Book Of The Decade.
Netflix series coming soon.
I've been trying to avoid reading business books at night (keeps my brain up when I'm supposed to be winding down), so this nonfiction option was perfect.
I'm nearing completion of Book 1 (it is a trilogy) and if you're into sci-fi, I highly recommend.
---
📈 2. 6 Graphs That Will Change How You See Time Forever – Thread by Sahil Bloom
If you're on Twitter, you probably saw this (it went UBER viral).
But if not, check this out this thread:
This thread details how much time we spend with different people over the course of our lives.
The data is from The American Time Use Survey.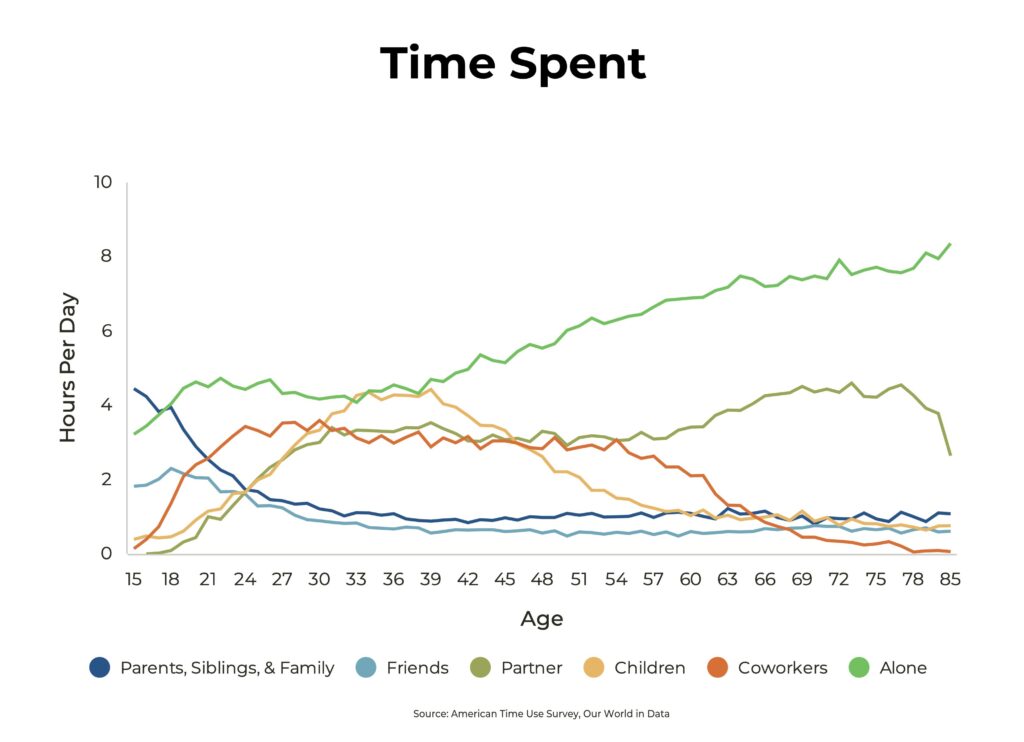 In summary:
(1) Family time is limited—cherish it.
(2) Friend time is limited—prioritize real ones.
(3) Partner time is significant—never settle.
(4) Children time is precious—be present.
(5) Coworker time is significant—find energy.
(6) Alone time is highest—love yourself.
The lesson: Be present today. Our time is limited.
---
⭕ 3. Why I'm Not Sold On Ikigai
I'm still thinking through this… Let me know what you think.
You've probably seen this chart floating around social media a lot: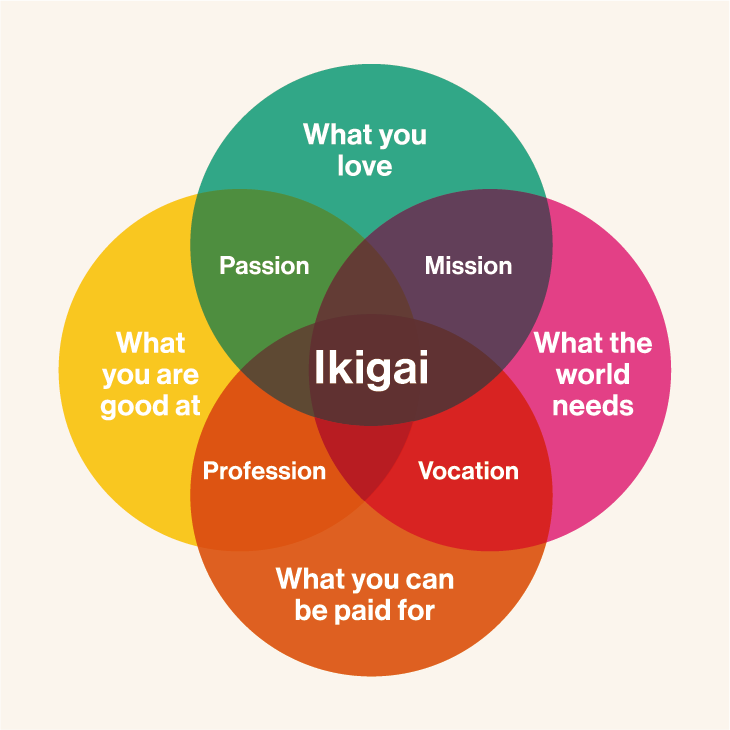 It's a diagram that shows the Japanese concept of Ikigai, which means "a reason for being."
Ikigai is everywhere.
There are books, journals, posters, heck, my business coach even taught a 45 minute workshop on it.
It's a beautiful concept.
But I'm not sold.
Here's my take:
I love the top 3 quadrants (what you love, what you're good at, what the world needs).
It's the last one (what you can be paid for) that doesn't add up.
Telling people that the key to lifelong happiness REQUIRES money doesn't sound right.
It's ends up just being another way to define yourself by your job.
95% of jobs people would NEVER do if they won the lottery.
It's also A LOT of pressure to find perfection at work.
Many would be better served to pursue work that:
Stimulates you
Makes good money
Doesn't take up all your time
Then go live your life.
---
This short article is one of the most beautifully efficient systems I've ever seen for email.
In about 30 minutes of setup, you will:
Get to inbox zero (even if you have 3,000 unread messages).
Implement the GTD (Getting Things Done) methodology in your inbox.
Redesign your Gmail for productivity.
This blog post has been around since 2013 and still gets hundreds of thousands of views a month.
---
😂 5. A Foolproof Way To Handle Your 1,000 Open Tabs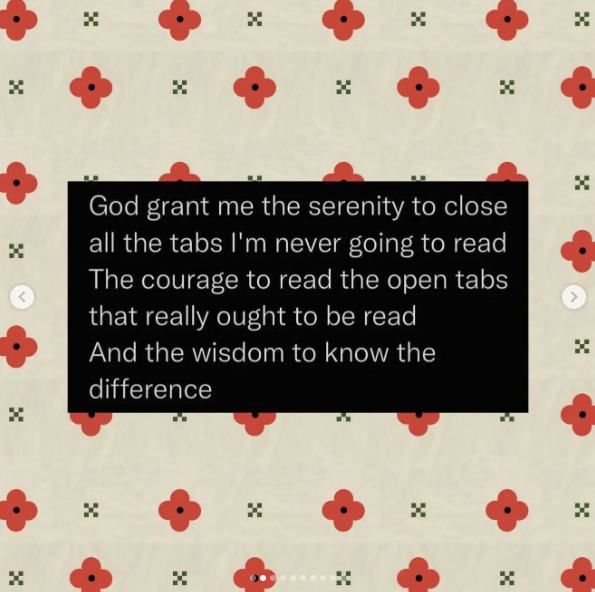 h/t @concoctionary on IG.
---
How I Can Help You
When you're ready, here are four ways I can help you:
📺 Watch my FREE YouTube training called Work Less Fundamentals.
🏖 Join the Waitlist for January's Cohort 3 of 🏖How To Work Less here. (77 students, 5 stars).
🤝 Book a 1:1 session with me here. (Booking into Dec. 2022)
📬 Promote yourself to 11k+ subscribers by sponsoring Work Less Wednesday (Booking into Dec. 2022)
Subscribe To Work Less Wednesday