WLW #62
🏖️ 1. How To Work Less Enrollment Is Open!
Quick plug for my course 🏖How To Work Less.
Enrollment in Cohort 3 is now OPEN!
We've got 83 new and past students joining us for Cohort 3.
The only person we're missing is you.
Our fist session starts on Monday, January 9th, so you have 4 days to take action.
In 4 weeks, you will:
🤑 Scale your business without working more hours.
🛠 Create systems that run your business for you.
⏰ Optimize your time to work less and get more done.
I will help you install the exact frameworks, systems, and tools I use to work less than 15 hours a week on my business, while bringing in over $40,000 every month.
The only requirements for joining:
✅ You've got a business or side hustle. This course is designed for people who are self-employed (or working towards it).
✅ You've made your first dollar. This course is for people who are earning revenue as a solopreneur, and are ready to create the business of their dreams.
If that sounds like you, Click Here to learn more and enroll!
---
🍋 2. Stop Asking "Can I Squeeze This In?" – Article from Quartz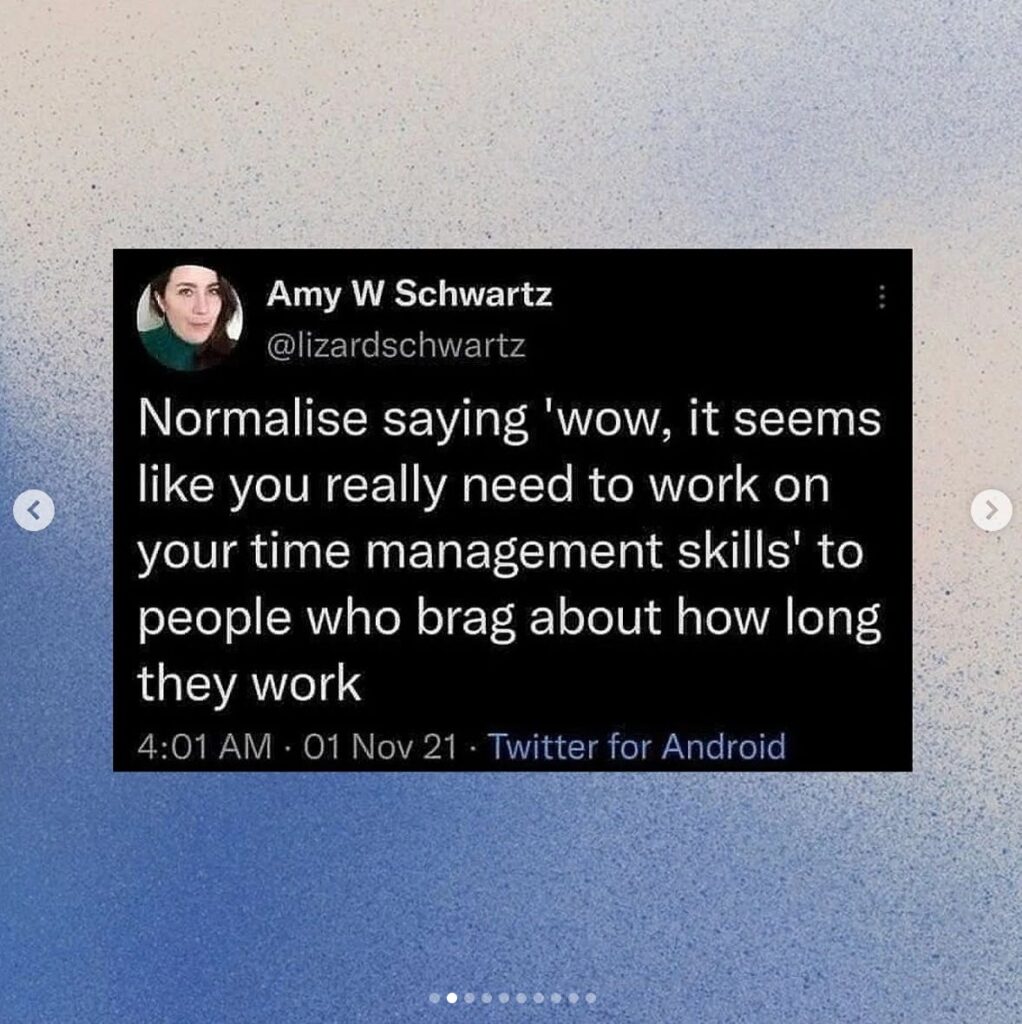 There's a reason we keep getting busier and busier.
Every time a new project, request, meeting, task, or idea comes along, we ask ourself:
"Can I squeeze this in?"
And we always say, "I'll make it work."
But "making it work" usually means cramming one more thing into an already packed schedule.
But there's a hidden cost.
And it takes place in our brain.
When our schedule is 100% full, we rarely activate the Default Mode Network (DMN) in our brain.
The DMN "activates old memories, swaps between the past, present, and future, and recombines different ideas."
Without engaging the DMN, we stop having creative ideas.
You may notice that you get your best ideas in the shower.
That's the DMN at work for you.
If the DMN isn't activated regularly, that's a big problem.
So what's the solution?
Less busyness.
Next time you think, "Can I squeeze this in?," I want you to try this:
It's called the "One In, One Out" Rule.
It comes from a minimalist way to reduce clutter in your home:
Every time you bring something new into the house, you must remove an item.
Let's apply it to our schedule as well:
I call it: "One Task In, One Task Out."
When you commit to another task or project, you must remove one as well.
If you apply this, you'll find you:
Are less busy
Are less stressed
Have more time to think
Take on more activities and projects that you actually enjoy
Try it out this year, and let me know what you think.
---
🤖 3. Using AI To Work Less In 2023
If you're not up to the minute on the Twitter discourse, 2023 is the year of AI.
We are in VERY early stages of AI.
If you want a primer on where this could be headed, check out this video from Alex Hormozi.
AI will be an indispensable part of the creation process in the coming years.
Use these 5 AI tools to work smarter, not harder, this year!
---
I've been doing yoga on and off for the last 12 years.
I've had times where I practiced every day for more than a year straight.
And other years where I only did it once our twice.
I'm diving back in this year.
Each January, Yoga With Adriene on YouTube does a 30 day yoga challenge.
My wife and I have done the challenge before in past years, and really enjoyed it.
This year's theme is CENTER.
It's a totally free 30 day challenge, with a new video every day on her channel.
Worth checking out if you're trying to get back on the mat, or if you're a beginner who is curious.
It's not too late to join!
​You can check out her account here.​
​And here's the link to the introduction video.
---
I'll be hopping on IG Live tomorrow my business coach and mentor Chris Do.
​The last time we did it, 21,000 watched.
This week's topic: How to scale your business without working more hours.
If you want to hear more, tune into instagram.com/thechrisdo tomorrow!
Subscribe To Work Less Wednesday