WLW #75
This week's issue of Work Less Wednesday is sponsored by:
🧠 Why We Buy: Learn buyer psychology in 3 min. a week 🧠
I've learned way more from Why We Buy than my $200k Marketing degree. If you sell stuff, or help other people sell stuff, you should join the 39,300 people getting Why We Buy in their inbox each week.
---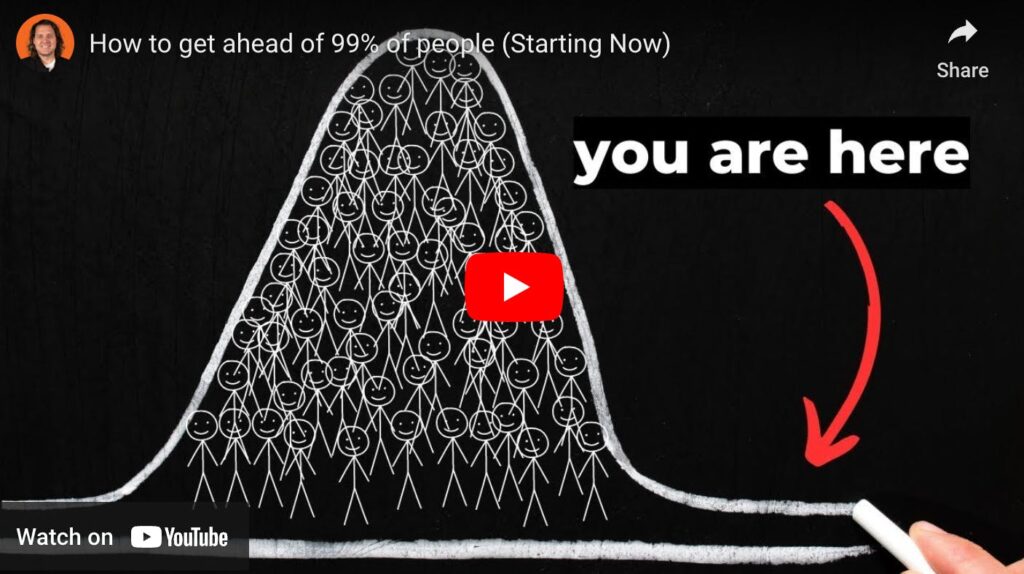 I really enjoyed this YouTube video by Mark Manson (author of The Subtle Art of Not Giving A F*ck) this week.
It's about what it really takes to really be more successful than 99% of people.
Maybe you see this advice a lot online (I know I do):
"Just do X and you'll get ahead of 99% of people."
And what is X?
Generic stuff:
Set Goals
Being More Disciplined
Remove Distractions
Spoiler alert.
If an action is common, it's not going to make you more successful than 99% of people.
This is what nobody tells you about success.
Mark makes it really clear in the video:
"To be more successful than everybody else, you need to do what everybody else does not do."
So what does make someone more successful than 99% of people?
Three steps:
Have a contrarian idea.
Be correct about that idea.
Execute on it massively.
Disagree with everyone. Then be right. Then execute on it.
Not so easy is it?
It's a really great video, and in the second half Mark breaks down why you might not want to be more successful than 99% of people.
​Check out the rest of the video here.
---
🖥️ 2. The Tech Stack For Each Of My Multi-Six Figure Businesses (that costs me $1,346/mo 😳)
Over the last year of WLW, I've gotten a TON of questions about which apps/software I use for my business.
I figured it's time to break it down in one place for you.
I'm categorizing this into three sections:
😎 Personal – Things I use for personal productivity
🎨 RMC – My design agency
🏖 Work Less LLC – My online education business
😎 Personal ($81/mo)
⏰ Toggl – Time Tracking ($18/mo)
🔥 BackBlaze – Cloud Backups ($12/mo)
🔐 NordVPN – VPN ($3.5/mo)
🖥️ ARC– Web Browser (free)
⭐ Notion – Everything ($16/mo)
☀️ Sunsama – Time Blocking ($20/mo)
💰 Copilot – Personal Finance Tracking ($6/mo)
🧠 Brain.fm – Focus Music ($5/mo)
🎨 RMC ($272/mo)
💻 Strikingly – Simple Website ($15/mo)
📹 Zoom – Meetings ($16/mo)
🌐 AHREFS – SEO ($106/mo)
🎨 Adobe CC – Design/Editing ($114/mo)
🖌️ Figma – Design ($13/mo)
🎥 Loom – Clients/Feedback Videos ($8/mo)
🏖️ Work Less LLC ($993/mo)
​If you want to read a breakdown on why I use them, click here.​
⭕ Circle – Course & Community ($99/mo)
🧈 Butter – Live Lessons ($25/mo)
🧰 Notion – Templates & Toolkit ($16/mo)
📬 ConvertKit – Email ($221/mo)
🖥️ Leadpages – Waitlist & Sales Page ($107/mo)
⚡ Zapier– Automation ($58/mo)
🛒 Thrivecart – Checkout & Payments ($495 – One Time)
🗓️ AddEvent – Course Calendar ($24/mo)
💬 Testimonial.to– Testimonials ($50/mo)
💾 Tally – Onboarding & Feedback Questionnaires ($29/mo)
🎥 Loom – Welcome Videos & Feedback ($8/mo)
📹 Zoom – Webinar ($16/mo)
📦 Dropbox – File Management ($78/mo)
🎨 InDesign – Presentation Design ($114/mo)
🏹 Tweethunter – Writing/Scheduling Twitter Content ($49/mo)
⌛ Deadline Funnel – Countdown Timers ($99/mo)
---
I've been a fan of Dr. Peter Attia's podcast, The Drive, since episode 1.
While it often gets into deep, dense territory, it's one of the best health podcasts out there.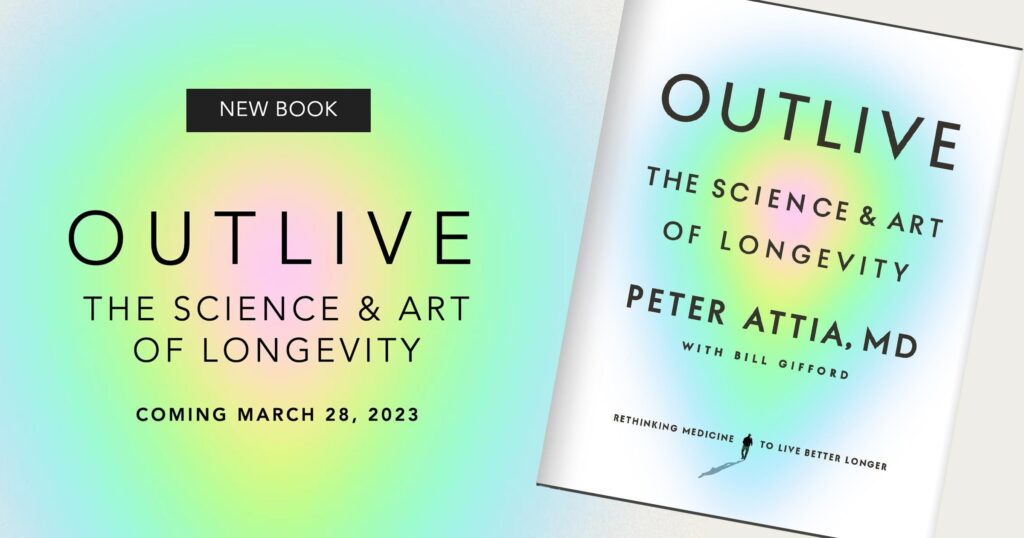 Peter's new book has been 5 years in the making.
What's it about?
Modern medicine has gotten remarkably good at treating "fast death," things like emergencies, accidents, wounds, infections, etc.
Sadly, the same cannot be said for "slow death," which includes heart disease, cancer, diabetes, etc.
Outlive is all about how how we can extend our "healthspan" – the years where we are healthy, by preventing "slow death".
If you're not a reader, you also can get the audiobook, which is read by the author himself (which I always appreciate).
---
I'm personally still not sold on ChatGPT.
Most of the outputs read like a generic blog post.
But people are starting to the crack the code.
They key to using ChatGPT is… prompts are everything.
Trash prompt in, trash output.
Great prompt in, great output.
This thread is a masterclass in writing better prompts.
If you struggle with getting ChatGPT output that's actually usable, this is for you.
Read it, and bookmark it.
---
💾 5. How I Freed Up 500 GB From My Laptop Harddrive – Clean My Mac
​
Yesterday my computer was going REALLY slow.
And I had no idea why.
First I restarted my computer.
Didn't work. Damn…
Then I checked my harddrive storage.
It was 98% full. Hmmm… Not normal.
So I figure, ok I need to free up some space.
But where is it all coming from?
I don't keep that many files on my computer (I thought).
Here's the breakdown:
💾 Apps: 158 GB
📱 iOS Backup: 79 GB
📑 Documents: 40 GB
⚙️ System Data: 613 GB 😮
That doesn't seem right.
So I went digging with my trusty app – Clean My Mac.
Here's what I found…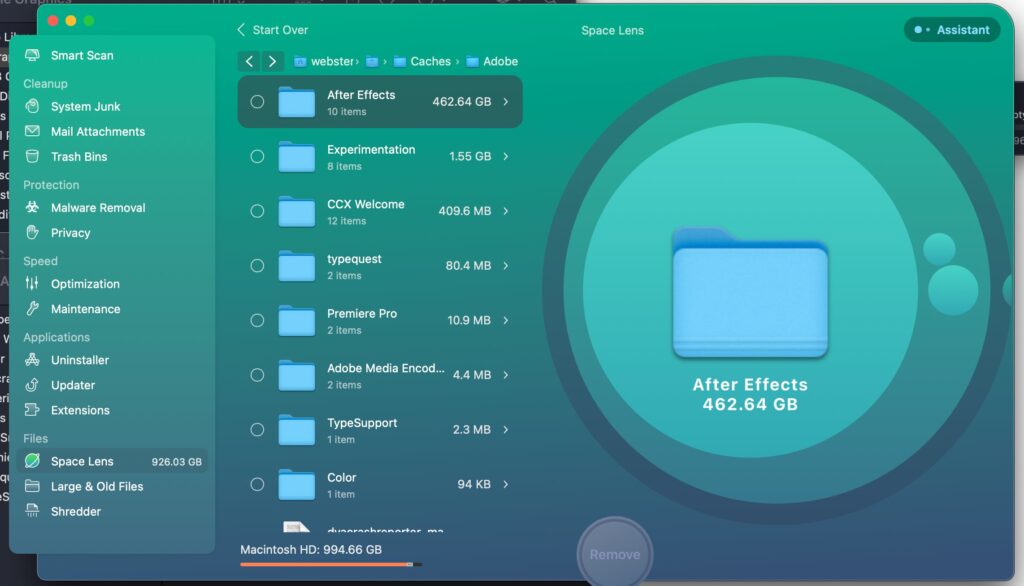 It turns out I inadvertently collected 462.64 GB of old After Effects rendering files that never were deleted.
That is literally half of my harddrive.
So I deleted that folder – problem solved.

If your computer is running slowly and you don't know why (and you use a Mac) – you should check out Clean My Mac.
I've been using it for nearly 6 years and highly recommend.
FYI – Not an ad, just an app I personally use & love.


Subscribe To Work Less Wednesday