WLW #85
This week's issue of Work Less Wednesday is sponsored by:
🏹 Tweethunter: Write better content 10x faster. 🏹
Ever wonder why some people can consistently go viral, while others never do? Tweethunter is the secret. I personally use it to get content inspiration, write faster, schedule posts, and much more. Their 3m+ viral tweets library is literally a goldmine.
---
📼 1. Alex Hormozi On Social Media Branding In 2023 (Summarized) – 60 Minute YouTube Video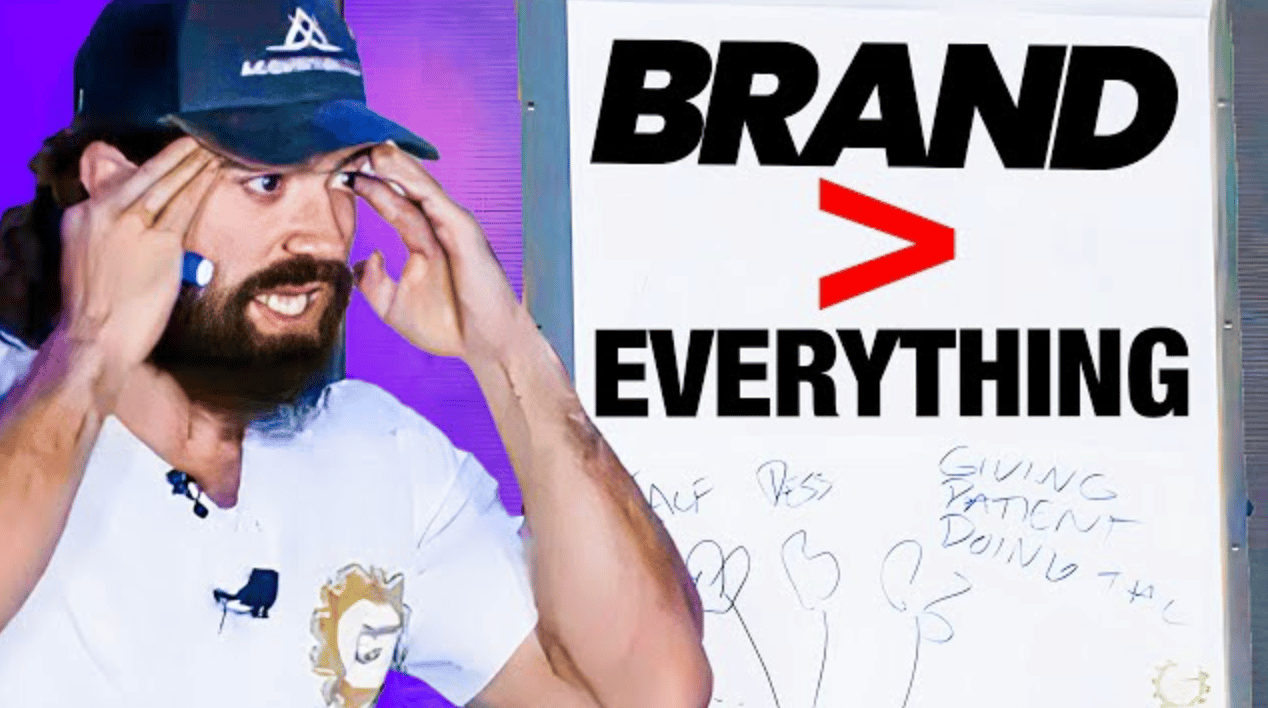 Last week, Alex Hormozi posted a one hour long presentation he gave at GymCon to his YouTube account.
The topic?
"Social Media Branding in 2023"
The irony of the presentation?
He didn't talk about branding at all.
Why?
"I didn't think it would be important for you guys."
For 99% of businesses, you don't need to worry about building a brand on social media.
It's not what's going to make you the most money.
"Not because it wouldn't benefit you, but because I think there are other things that would benefit you more."
Instead, he shared a series of extremely valuable frameworks on prioritization.
Why does prioritization matter?
Business owners have a lot of decisions to make.
Some decisions make a lot of money.
Some make no money.
Here's how to make the ones that will give you the most bang for your buck (make you the most money).
My key takeaways:
Strategy and Prioritization are the same thing.

Definition of Strategy: "How you choose to allocate finite resources against infinite options"
When you have better priorities, you make the most money

Volume X Leverage = Output

You can be lazy and still make a lot of money, you just need a ton of leverage
"You become wealthy from the shit you own, not the shit you do."

Theory of Constraint

Every business is constrained by one thing.
If you don't know what that constraint is, you can't fix it.
"If your business is not growing as fast as you want it to, you're working on the wrong stuff."

How to decide what to Prioritize (More / Better / New)

More – do more of what works
Better – do what works better
New – do something new/shiny
Small business owners are obsessed with NEW. Don't worry about NEW.
Instead, ask – How can I do MORE of what I'm doing right now that works? How can I do it BETTER?

Obsess on the product

When was the last time you tried your own sandwiches? Do they taste good?
You don't need to worry about branding, you need to worry about making your product incredible.
Great product = more referrals, higher LTV
​Watch the whole presentation here.
---
📈 2. What DOESN'T Matter If You Want To Go Viral – List from Ryan Magin
​Ryan Magin's agency edits and produces over 4,000 videos/month across Instagram, TikTok, and YouTube.
Their client's videos have gone viral hundreds of times.
And they haven't posted a hashtag in over a year.
(If you're wondering,he charges $6,000/month for 30 videos)
​In this YouTube clip, Ryan breaks down all the "Shit That Doesn't Matter" when it comes to Tiktoks/Reels/Shorts.
It turns out, it's pretty much everything people obsess over: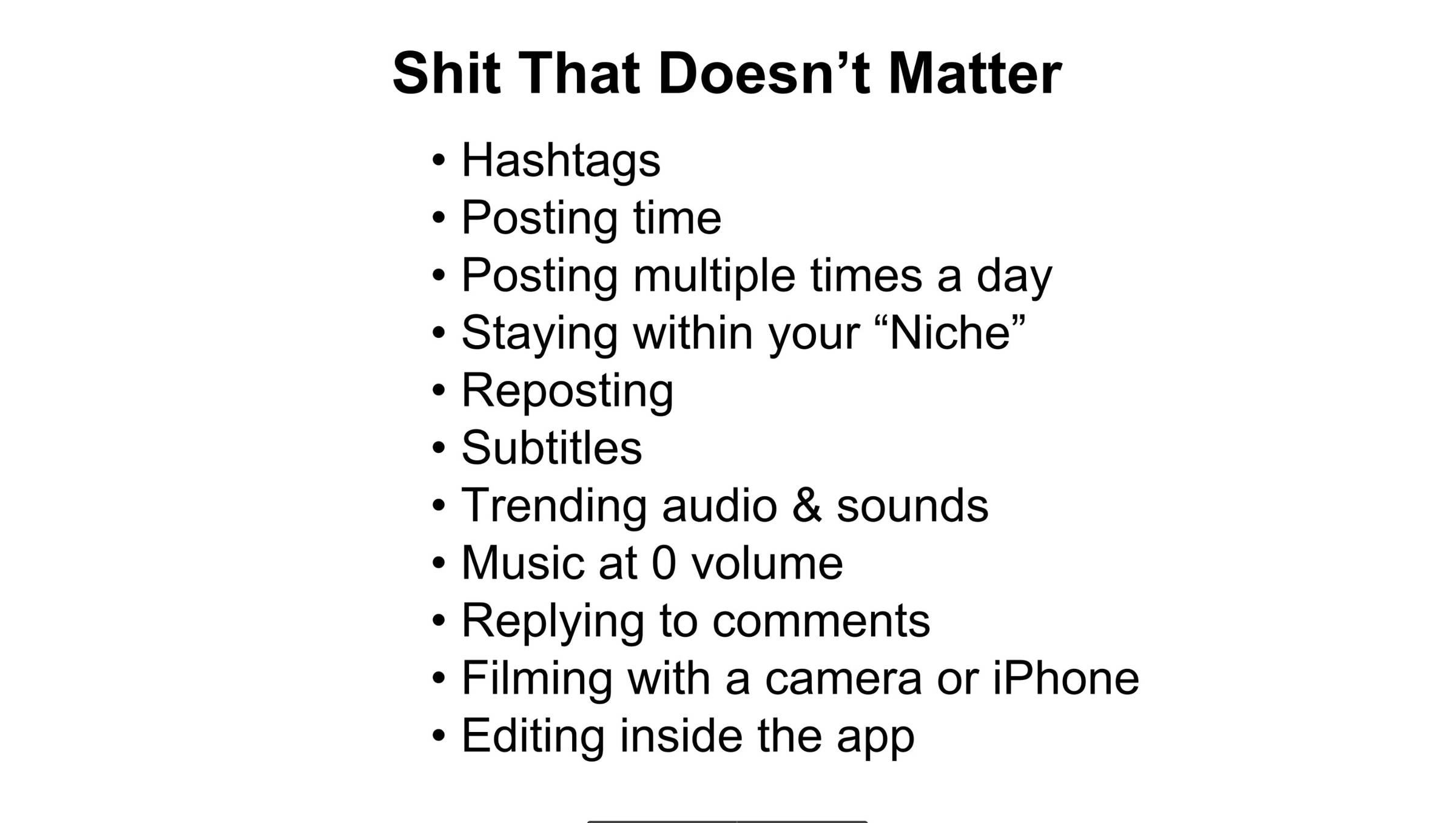 Ryan says only 3 things really matter to go viral:
Convicted tonality
Explain concepts with clear details
Topics that can be seen by millions of people
Here's the deal:
No amount of hashtags or editing will save a bad hook.
No amount of engaging and commenting will save a boring video.
No amount of trending audio will save a poor topic choice.
There's another important prioritization lesson here:
Focus on the things that move the needle, and ignore the rest.
​You can hear Ryan explain his thoughts on the list here.
---
🔃 3. The Once In A Lifetime Talent Opportunity For Remote Work – Twitter Post by @smb_attorney
Great Twitter post from @smb_attorney about the continued push to "return to work" from big corporations (and the opportunity presented for small businesses).
Here's my summary:
There is a HUGE opportunity for small businesses to steal A+ talent from corporations right now.
Corporations are making a massive mistake forcing high-performers back into the office.
All the stories about "hallway conversations" and "collaboration" being better in office are lies.
We've seen the results of remote work – record profits.
So why are corporations really brining people back in?
Many of them over-invested in commercial real-estate and are forcing their employees back into the office as a result.
The problem:
Top tier talent is not going to accept this.
They want location freedom, no commutes, and flexibility.
They can leave and find another remote job at any time.
They have more leverage than ever.
If you're trying to grow your business by hiring employees, you have the chance to snatch them up.
This is a once in a lifetime opportunity.
​Read the full post from @smb_attorney here.
---
🍎 4. How To 2x Your Reading → Have A "Snack" And A "Meal" Book – Twitter Post from @AlexAndBooks_
Came across this old Twitter post this week, and loved the concept.
Basically, you should have two books at any given time:
🍎 A Snack Book – Entertaining, simple to understand, and easy to read. You can read on the go, when you're tired, or when you only have a few free minutes.
🍽️ A Meal Book – Information-dense, more complex, and require deep thinking. They require time, energy, and focus.
The idea behind it is that you "adjust what you read based on how much energy you have."
If you're low on time/energy have a Snack Book.
If you have lots of time/energy have a Meal Book.
---
🎧 5. 3 Things I Listen To During Deep Work
On an average day, I'm doing deep work for 3-4 hours in the morning, usually from 7:30-11:30am.
During that time, I'm usually working on one of my two businesses, creating systems, writing content, or doing client strategy work.
I've found that the right soundtrack is key for sustained focus.
These are the three things I listen to during deep work, depending on what mood I'm in.
​WCRB – Boston's classical music station. They stream classical music 24/7 and its a great mix for deep work. They also have sub-streams for Early Music and Bach that run as well.
​Brain.fm – I've been using brain.fm for years. Their science-driven and research-backed functional music is designed from the ground up to help you you focus, relax, meditate and sleep. I can't recommend it enough.
​Lofi Hip Hop Beats – You really can't go wrong here. Just search YouTube for "Lofi Beats To Study To" or check out this Spotify playlist.
What are you listening to during deep work?
Subscribe To Work Less Wednesday