WLW #86
🤝 1. How To Ditch Meetings And Go Async – The Async Playbook
Meetings are very rare at both RMC (my agency) and Work Less LLC (my education company).
At RMC, I haven't had a 1:1 meeting with a freelancer in over a year.
All our communication is through Loom videos and Notion.
At Work Less LLC, we have a section in Notion called "Threads" that manages most communication.
In our "Threads," the team can share Announcements, Updates, Notes, Questions, Decisions, etc, without the need for a Zoom call.
I'd say we are 95% async.
Why?
Async work gives you:
Less distractions.
Less meetings.
More deep work.
More flexibility.
Better communication.
Working across time zones.
If you're trying to go async, this article gives the goods on how to get started…​
P.S. Want my assistance getting set up with an async business?
Get on the VIP Waitlist for September's Cohort 5 of 🏖️ How To Work Less here: learn.howtoworkless.com
---
💰 2. Why Working Less Makes You More Money – Article By Dan Koe
Last week my friend Dan shared a blog post called: "Working Less Helps You Make More Money (The 4-Hour Workday)"
Dan says he works 4 hours a day and will make millions this year.
I believe him.
Why?
Last week I worked 16 hours and 38 minutes (3.35 a day) running two multi-six-figure businesses.
Here's my time tracking to prove it: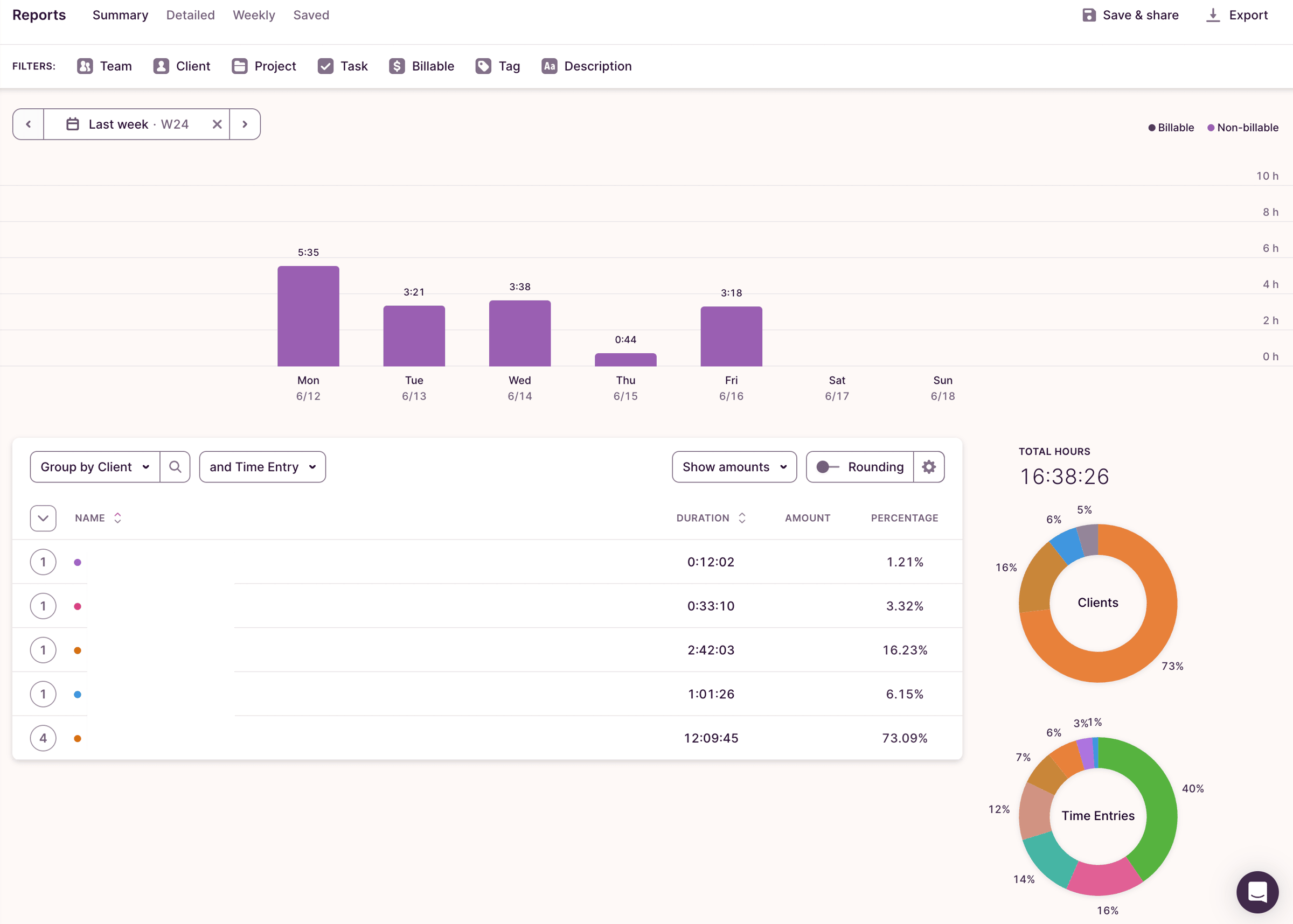 So why is it that some entrepreneurs can make a lot of money working few hours, while others work 80 hours a week and it's never enough?
It's how they spend their time.
Dan (and I) have three rules:
1. Focus on elimination.
If you want to work 4 hours a day, you have to get really good at saying no.
Each hour has to count.
Here's an easy place to start.
If it's not:
bringing you joy
making you money
eliminate it, delegate it, or automate it.
2. Work on the highest leverage activities possible.
If you're self employed, you have to focus on doing the work that "works for you."
That means doing tasks that you complete once and they pay you back for years to come.
Examples:
Building systems.
Creating content.
Building a newsletter following.
Most entrepreneurs spend all day putting out fires instead.
3. Stick around long enough to see your work compound.
Dan says, "The harsh reality is that most people don't stick it out long enough.
They never reach the point where they can get a month's worth of results in one day."
Shiny object syndrome is real.
The people who you see are successful have been doing the same thing consistently for years.
My agency has been in business for a decade.
I've been posting content almost daily for over two years.
Stick around long enough to see the magic happen.
​Read the full article from Dan here.
---
Productized services are the most popular business model on Twitter right now.
The promise: "Turn your skill into a service so that anyone can click "Buy Now" and start working with you."
Many of my past 🏖️ How To Work Less students have had success with this model, including a design agency that hit 7-figures with the model.
If you're looking for a breakdown of how to get started with productizing your service, check out this Twitter thread from Hunter Hammonds.
It covers how to:
Pick your niche
Define your packages
Decide what to charge
Build your brand
Create your portfolio
Build your funnel
Sell your first customer
Delivering what you promised
Scale
---
🎙️ 4. TEASER: New Podcast Coming Soon!
In about two weeks, I'm launching a new weekly podcast.
The goal is to give an unfiltered look at how I'm running my businesses and discuss topics of entrepreneurship, productivity, and lifestyle design.
Still finalizing the details, but you'll hear more soon.
Will share it with Work Less Wednesday readers first!
---
⚖️ 5. The Difference Between Being Rich & Wealthy – Graphic From Ash Lamb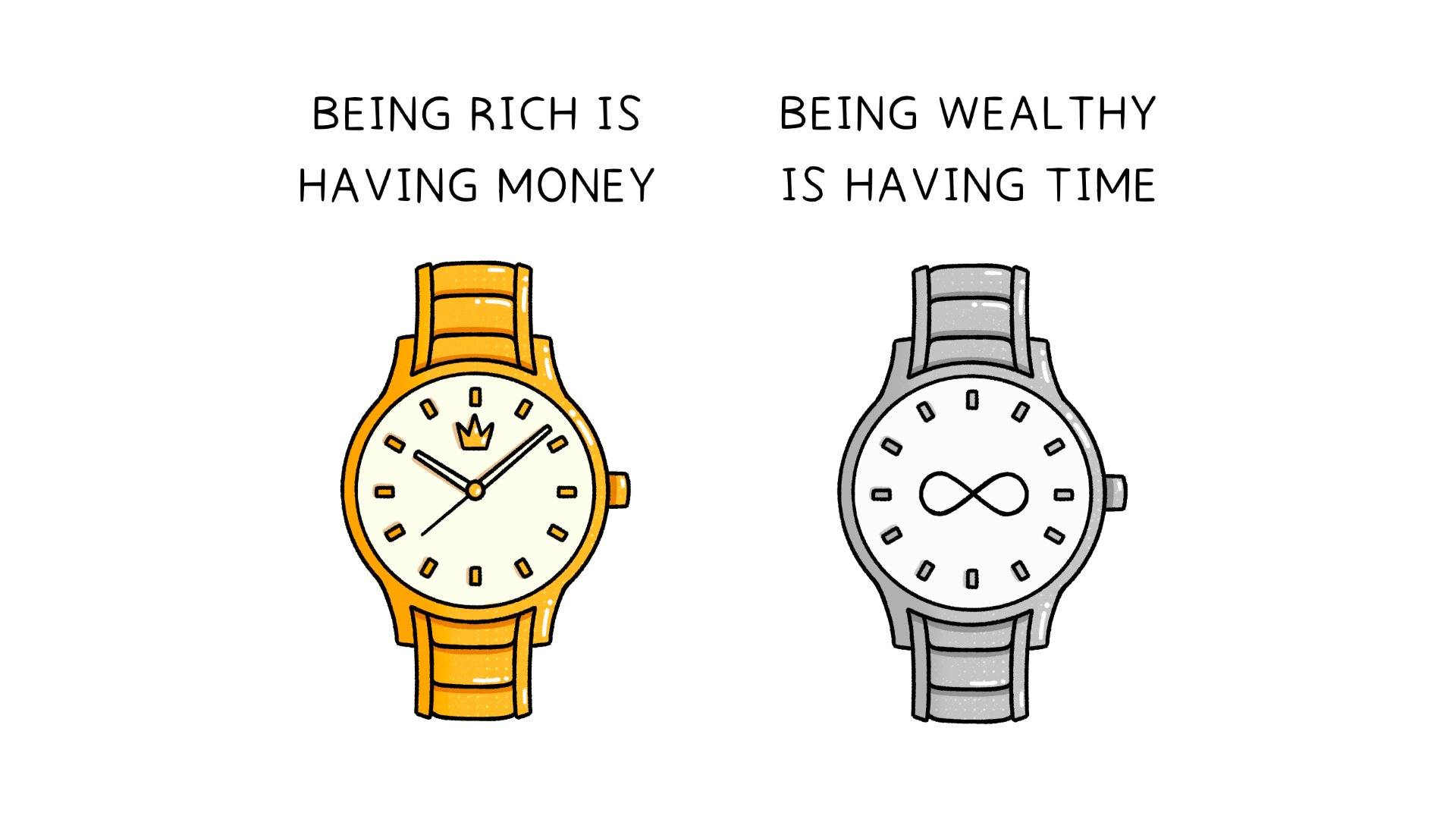 Credit: Ash Lamb.
Subscribe To Work Less Wednesday