WLW #88
🎧 1. My Podcast Launches Next Week! – The Rich Webster Show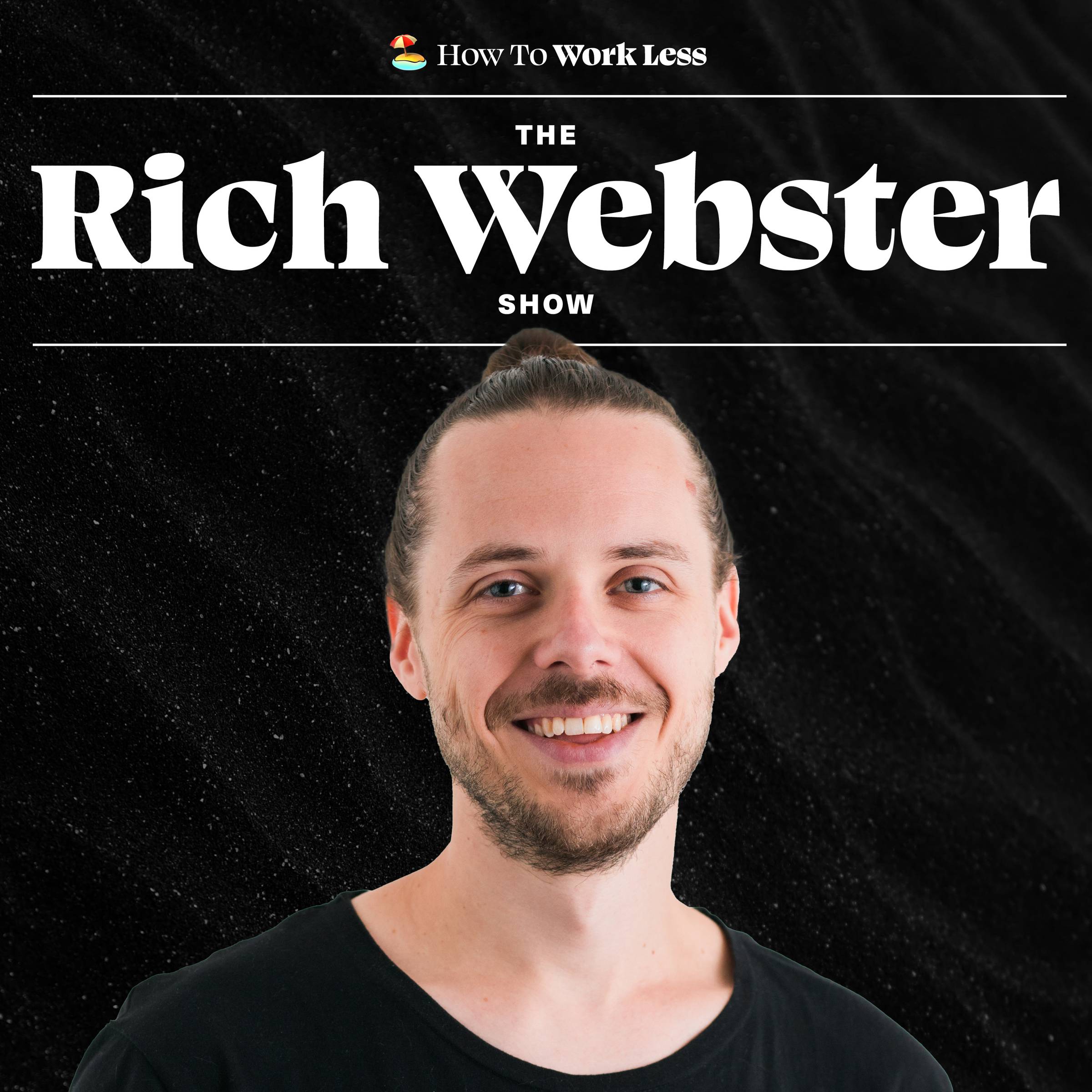 Pleased to announce that my weekly podcast "The Rich Webster Show" will be launching next week!
You'll be the first to know when it goes live!
Here's what you can expect:
You'll get an unfiltered lookbehind the scenes at how I'm running my businesses, the frameworks I use to build them, and how you can design your own business to work less and earn more.
Along the way, you'll learn the strategies, tools, and frameworks necessary to create a one-person business that meets both your profit and lifestyle goals.
Topics I will cover include: entrepreneurship, productivity, lifestyle design, social media, online education, design, creativity, and business.
Can't wait for you to see what I've got planned over the coming months! 👀
P.S. If you're thinking about launching a podcast, I'm using Transistor for publishing and distribution.
It was insanely easy to set up and has been really frictionless.
h/t Jay Clouse for the recommendation.
---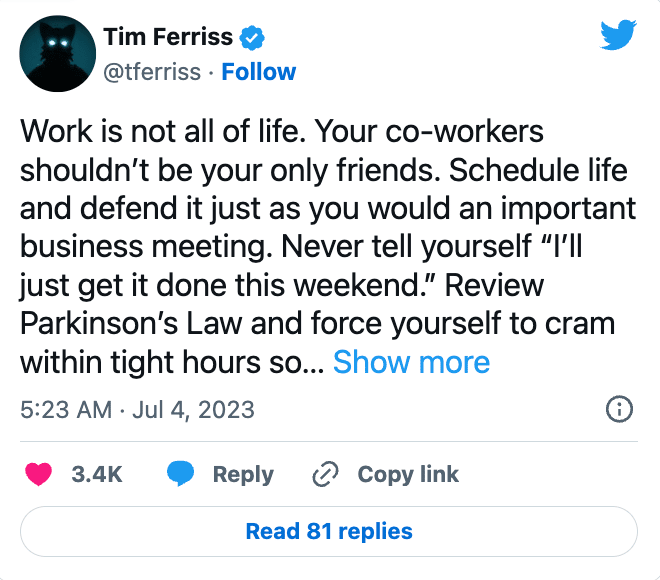 A great reminder from Tim Ferriss on this holiday weekend (if you're in the US):
"Work is not all of life.
Your co-workers shouldn't be your only friends.
Schedule life and defend it just as you would an important business meeting.
Never tell yourself "I'll just get it done this weekend."
Review Parkinson's Law and force yourself to cram within tight hours so your per-hour productivity doesn't fall through the floor.
Focus, get the critical few done, and get out.
E-mailing all weekend is no way to spend the little time you have on this planet."
My students from 🏖How To Work Less will remember this from our "5 Hour Day" lesson:
"Focus, get the critical few done, and get out."
This is especially true when we realize what are trading time spent on these low-value tasks for:
An hour of email for an hour with our kids.
An hour of responding to DMs for an hour-long hike.
An hour of TikTok for an hour of exercise.
No one on their deathbed is going to wish they spent more time catching up on email.
Go enjoy yourself.
---
🎬 3. Looking For An Easy Way To Caption Your Short Form Videos? – Submagic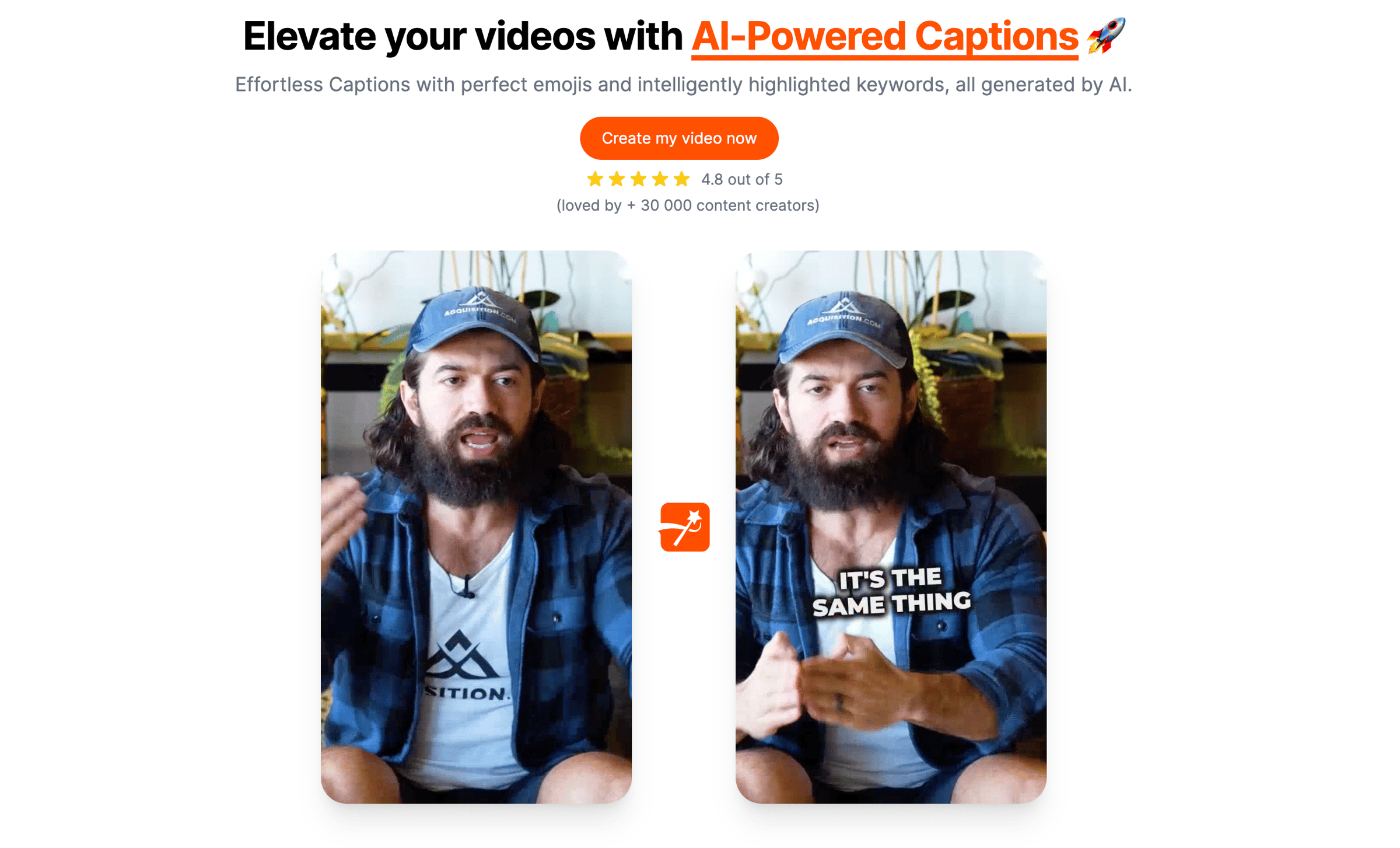 Who doesn't want an easy way to get clean captions onto their social videos?
I know I do.
A friend just shared Submagic with me.
​It just launched on Product Hunt.​
You can generate easy short-form captions in seconds.
​Check out a short demo video here.
---
💪 4. What A $50,000 Business Coach Gets You – Video by Ali Abdaal
YouTuber and author Ali Abdaal has spent over $50,000 on his business coach, Eric Partaker, over the last few years.
This YouTube video breaks down three of the concepts/exercises he learned from his coach:
"Remove The Blindfold" – skip to timecode​
"The Ideal Week" – skip to timecode​
"The Identity Alarms" – skip to timecode​
It was all pretty fascinating, but I was most interested in the "Remove The Blindfold" exercise.
In it, his coach had him fill out this questionnaire, split into three categories: Company, Leadership, and Self.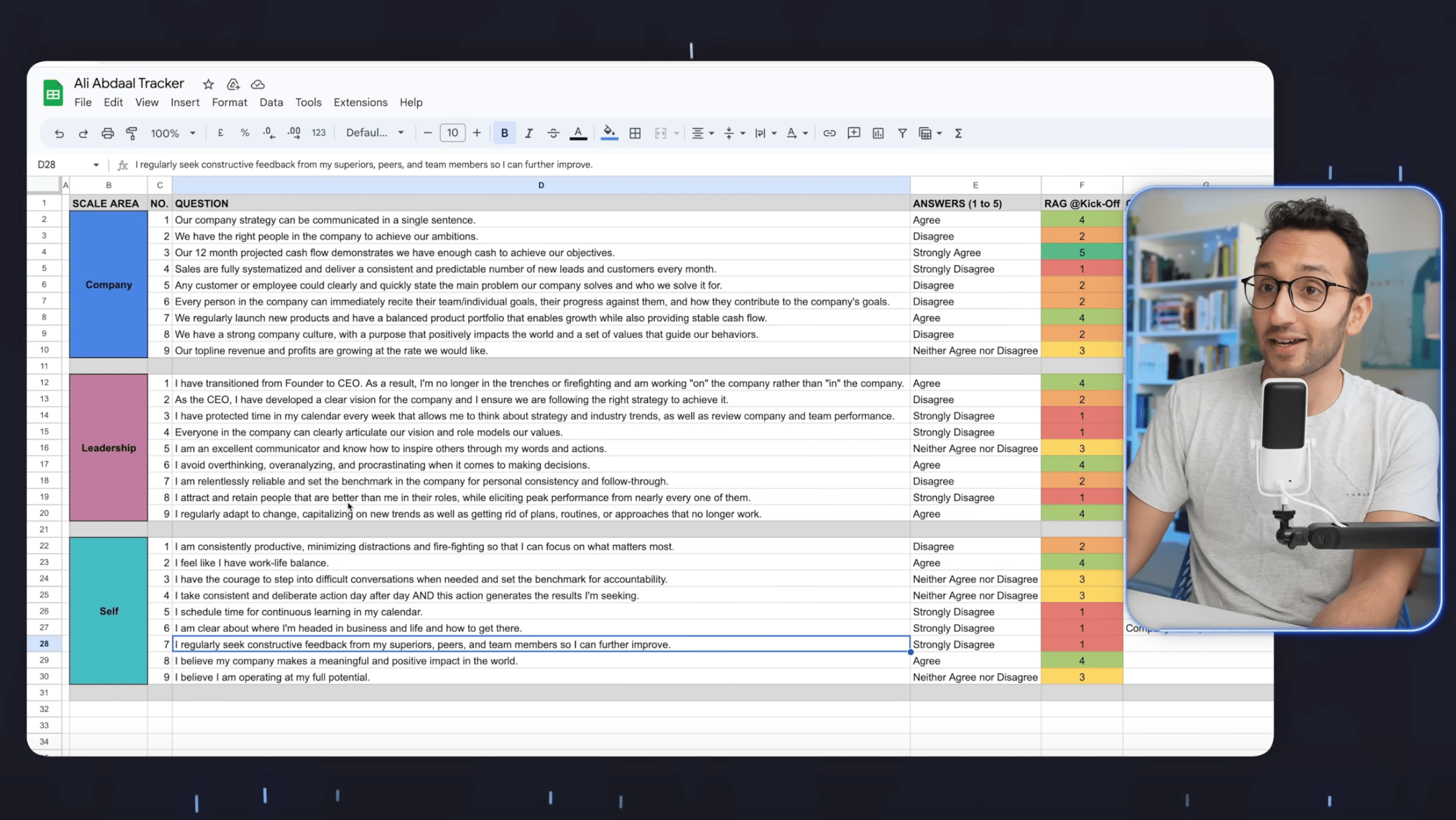 The questions asked are really useful and I see myself using them with my clients in the future.
​You can get all of the exercise templates featured in the video here for free.
---
📕 5. Book I'm Reading This Week – The Tools
Phil Stutz is Jonah Hill's therapist.
After watching his new Netflix documentary on Stutz, this book was the next logical step.
I really enjoyed the documentary, but found myself wanting more information about Stutz's techniques.
Fortunately, this book exists.
"The Tools" breaks down 5 of Phil Stutz's signature tools.
Each is illustrated with drawings like this: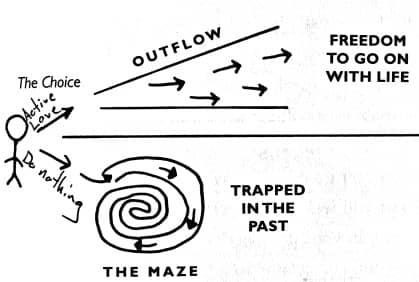 And they have cool names like: "Reversal of Desire" and "The Black Sun."
I can definitely see myself using the tools in my day-to-day.
If you want to learn more, this article is a great summary.
Subscribe To Work Less Wednesday