WLW #96
🏖​How To Work Less​: Build Your 6-Figure Lifestyle Business🏖
That's right I'm sponsoring my own email! 😜
🏖How To Work Less Cohort 5 enrollment is OPEN! I've taught hundreds how to design a one-person business that meets both their profit and lifestyle goals. And I'm doing it again on September 4th! If you're self-employed, this course is for you.
---
🏖️ 1. How To Work Less Cohort 5 Enrollment Is Open! – Enroll Today!
Quick plug for my course 🏖How To Work Less.
Enrollment for Cohort 5 is OPEN this week!
We've got 137 new and past students joining us for Cohort 5.
The only person we're missing is you.
Our fist session starts next Monday, September 4th, so you have just 4 DAYS to take action.
Here's the deal:
In 4 weeks, you will:
🤑 Scale your business without working more hours.
🛠 Create systems that run your business for you.
😍 Do the things you love and delegate the work you don't.
You'll learn the exact frameworks, systems, and tools I use to work less than 15 hours a week on my business, while bringing in over $40,000 every month.
The are only two requirements for joining:
You've got a business or side hustle. – This course is designed for people who are self-employed (or working towards it).
You've made your first dollar. – This course is for people who are earning revenue as a solopreneur, and are ready to create the business of their dreams.
If that sounds like you, click here to learn more and enroll.
🎧 P.S. Want to learn more? I recorded a 45 minute podcast episode explaining everything you need to know about HTWL.
---
Things are changing on Twitter.
What used to work doesn't work anymore.
One reason: Twitter has updated their algorithm, yet again.
My friends at Tweethunter shared a great article breaking down the changes to the code, and what it means for you.
Here's what you need to know.
1. 💬 Replies > Retweets
Replies will boost your content now more than reposts (old retweets).
X wants to foster more conversations between its users; this is how they plan to do it.
ACTION: You're going to see more people asking questions and spamming replies.
2. 📸 Video Content Boost
Video content is about to get pushed more on the algorithm.
Apparently, the "you might like" sections will be replaced with "Popular videos."
ACTION: If you have video content, get ready to upload it to X.
3. 📈 Trending Topics
The algorithm has new code around recommending tweets based on the latest news.
ACTION: Talk about trending topics, BUT only if they are relevant to your niche. Otherwise this can hurt your reach.
4. ⏰ Posts Last 2X Longer
The new update apparently enhances a tweet lifespan from 24 to 48h.
ACTION: Write good content. It lasts longer.
5. ❌ Avoid De-Boosted Content
Certain actions are known to "de-boost" your content.
ACTION: Don't mention competitors (Threads) and don't post links.
6. 📣 Viral Content Boost
Twitter is prioritizing viral posts over just "ok" posts.
That means your average content is going to be seen by 10x less people and your homerun viral content will be seen by 10x more.
Not sure if that's good or bad.
---
🧠 3. My #1 Tool For Focus & Deep Work – Brain.fm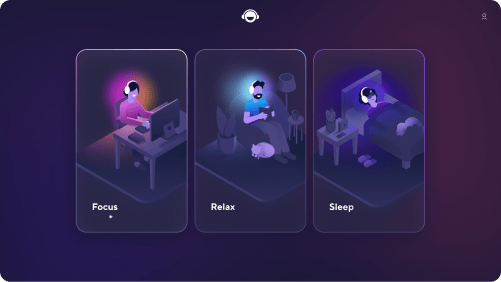 If you've been reading WLW, you know I listen to Brain.fm nearly EVERY DAY during my deep work session.
It's recently been helpful as I've been writing my book proposal.
I find it locks me into deep focus within 5-10 minutes, consistently.
I also use their "relax" tracks during the evening as a soundtrack while I'm reading.
Their functional music is designed from the ground up to help you you focus, relax, meditate and sleep.
I can't recommend it enough.
PS. Brain.fm is one of sponsors for How To Work Less Cohort 5 (yes, we give out free stuff too!).
Just another reason to join us! 😉
---
💬 4. Seven Lines Of Wisdom From Peter Drucker
Anything smart you've heard about business, Peter Drucker probably already said.
If you don't know who he is, Drucker was one of the most widely-known and influential thinkers on management and business, and wrote books including The Effective Executive, a classic.
This week I got an email from CEO coach Eric Partakerwith 7 Drucker quotes I loved.
I've shared it below:
1) "The bottleneck is always at the top of the bottle."
When something isn't going to plan, the first step is to look into the mirror.
2) "There is nothing so useless as doing efficiently that which should not be done at all."
Ensure your tasks and projects are moving the needle against your goals. Cut anything that isn't.
3) "The most important thing in communication is hearing what isn't said."
Practice 'active listening' and pay close attention to non-verbal cues.
4) "What gets measured gets improved."
Identify the key metrics for your biz, then track them in public.
5) "The problem is not the absence of knowing what to do, but the absence of doing it."
Knowledge is no longer power, true power lies in taking action.
6) "Management is doing things right. Leadership is doing the right things."
Identify when you need to be a manager vs when you need to be a leader.
7) "If you have more than five goals, you have none."
Focusing on too many goals makes it difficult to achieve any of them.
Yeah, Peter Drucker rules.
​You can check out Eric's newsletter here.
---
​This week I recorded a great podcast interview with Darren Lee, host of Kickoff Sessions.​
Darren has featured some of the biggest names in online business on his show, including Neil Patel, Dan Koe, Justin Welsh, and more.
He's an up and comer and someone you'll be hearing more about for sure.
Check out our hour long interview, where we cover:
The impact of the 4-Hour Workweek on my business
How to find the right mentor
How to identify the right tasks to work on
How I scaled a design agency to $500,000
How to improve productivity with time tracking
The importance of deep work and structuring your day
and much more!
Subscribe To Work Less Wednesday