WLW #99
⚡️ 1-Page TimeBoxing Planner (FREE for a Limited Time)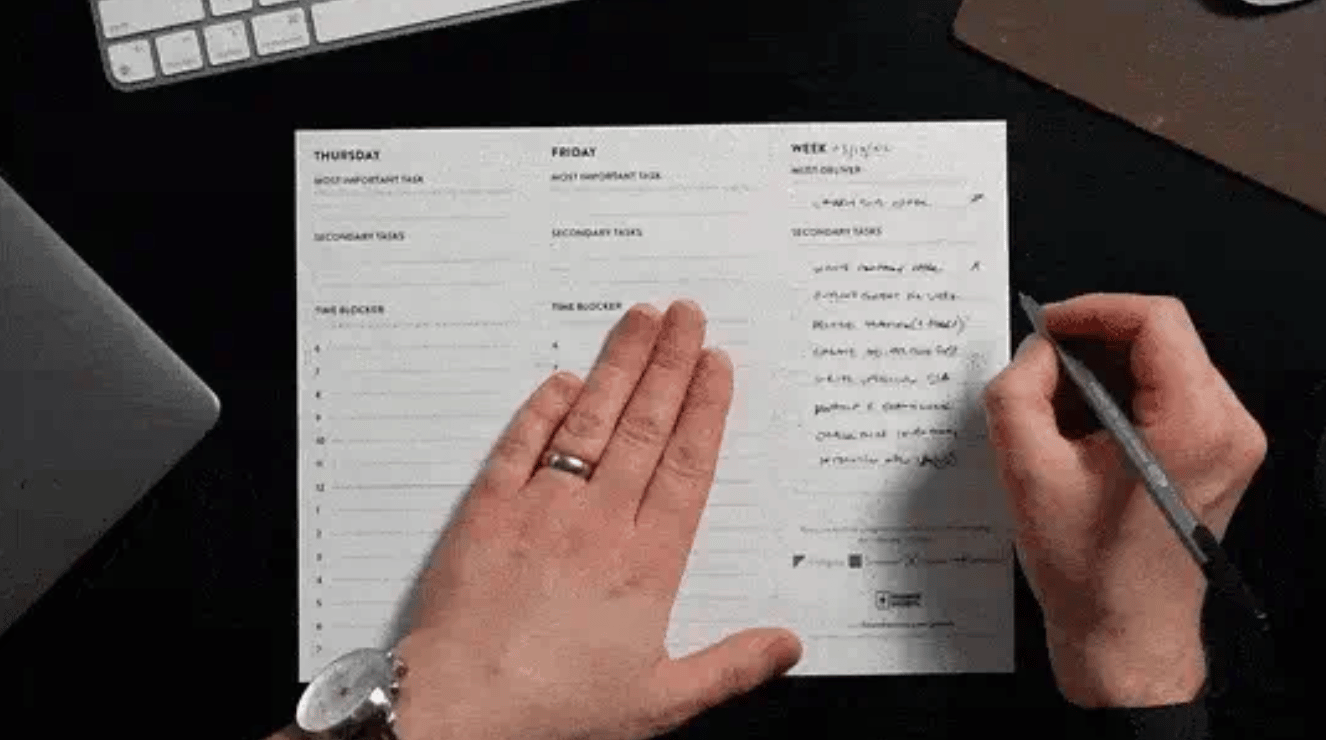 If you've ever felt paralyzed by too many decisions and distractions, this Timeboxing Planner can help. According to Harvard Business Review, Timeboxing is the #1 productivity method for eliminating procrastination. Give it a try!
---
🧠 1. 13 Lessons From 13 Years Running A 7-Figure Business – Article by Rachel Rogers
​Rachel Rogers has been running her 8-figure business Hello7 for 13 years.
In honor of her 13 year milestone, she shared 13 lessons she's learned along the way!
Some of lessons I liked:
🧺 If you want to make more money, your first move is to hire someone to do your laundry. The moment you start outsourcing, you step into leadership.
​
🤑 Whatever you're thinking about charging, double it. When you raise the price, you get way more clients and customers who truly value what you offer and you earn more for your business.
​
💭 It's better to have a dream client who pays you $10k than a nightmare client who pays you $20k. Not all money is worth making.
​
🎯 Become known for doing one thing. Do this one thing extremely well. Do less and become the best. (I talked about this concept on my podcast 2 weeks ago)
​
📱 You will not get genius money-making ideas parked in front of your computer or scrolling on your phone. Take a shower. Have dinner with a colleague who inspires you. Travel. Go to a museum or gallery. See a movie. Browse a bookstore. Get away from your desk. That's when you'll get a blast of inspiration.
---
📬 2. Emails Getting Stuck In Spam? Check Out This Tool – Mail-Tester
I'm launching a brand new bonus training for my 🏖️ How To Work Less students on Friday.
The topic? Cold Email.
I've done a ton of research and interviews with people in my network (including past students) to put this thing together.
One tool I learned about during my research is called Mail-Tester.
This tool will analyze your emails, your mail server, your sending IP… and show you a detailed report of what's configured properly and what's not.
If you're getting stuck in spam, it will tell you why.
It's pretty incredible, and free.
I ran the test for Work Less Wednesday and we did pretty well: 9.3/10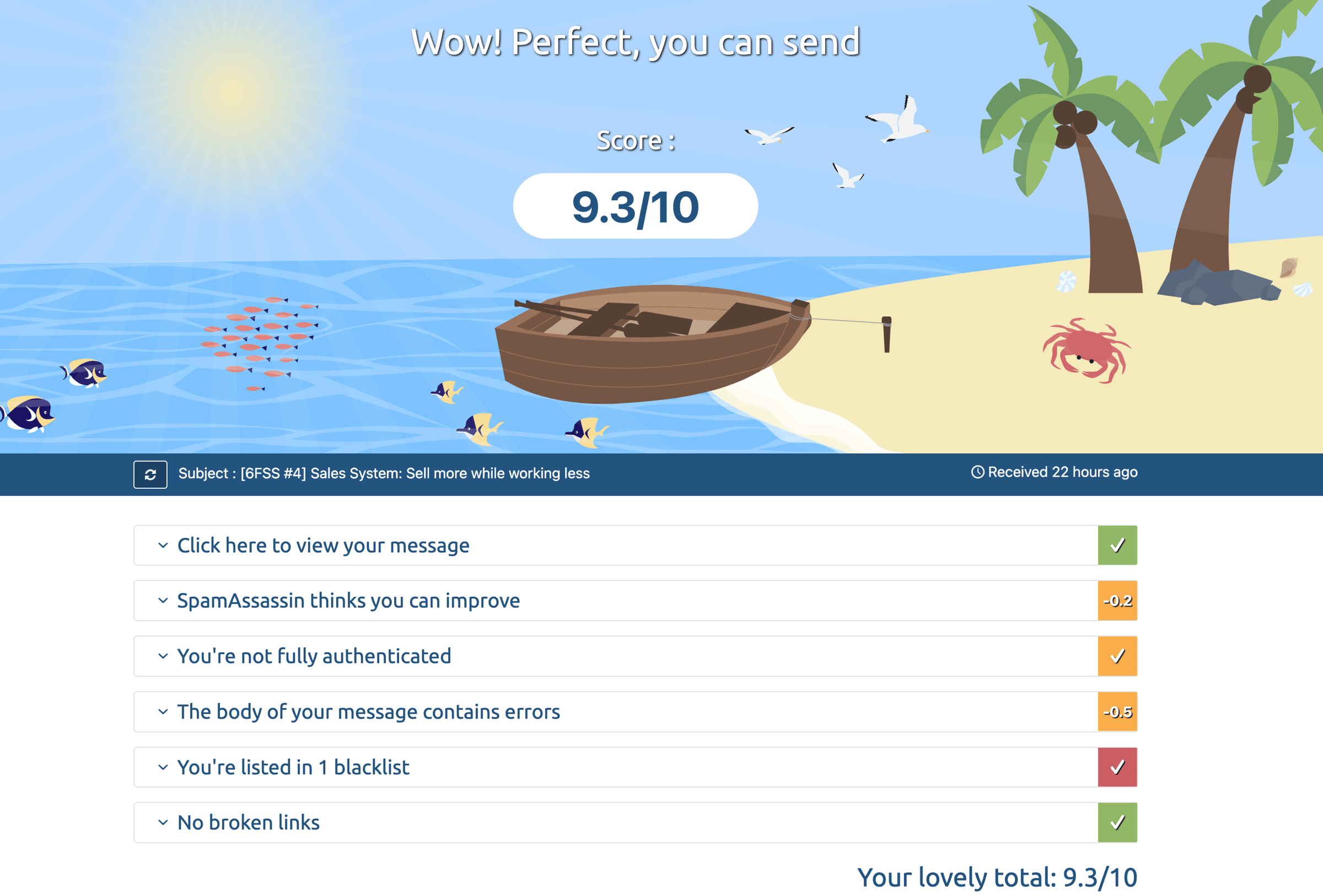 Apparently I'm on one blacklist (out of 24) and need to fix a few other things (DMARC record + alt tags), but overall, not bad!
---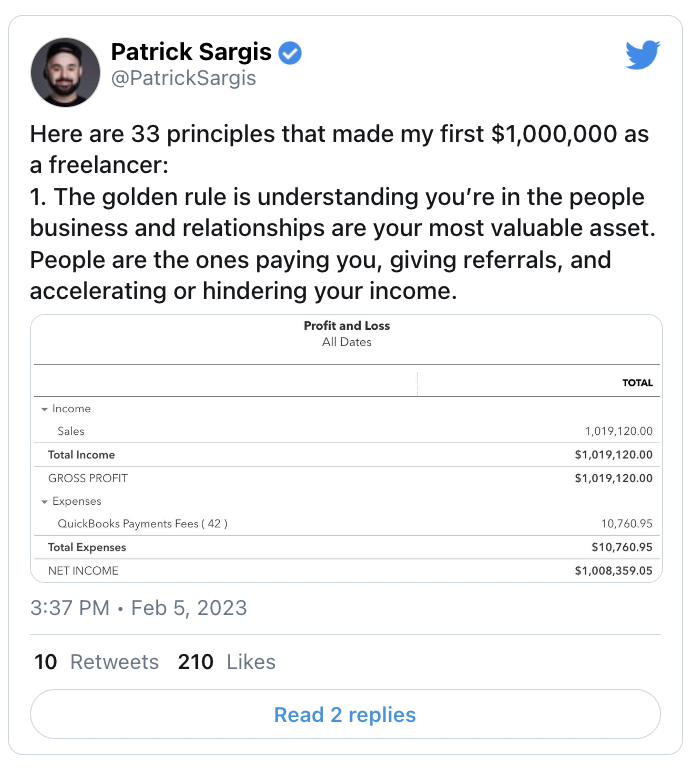 I'm preparing for an upcoming freelance masterclass with Jamie Brindle next week.
During my prep, I came across this thread by Patrick Sargis, on how he made his first $1M as a freelancer.
5 of my top takeaways:
💰 Having one retainer client that covers all your expenses is ideal for giving you financial stability.
​
🛍️ "That's a separate deal." If you deliver work, and clients demand more work that wasn't agreed upon, tell me that it's a separate deal – or give them one freebie, but that's it.
​
🛠️ Save time by creating a process and templates for everything from closing clients, onboarding clients, doing your work, delivering your work, and everything in between. You'll naturally build these templates as you take on more clients.
​
🤝 Freelancing income is largely based on referrals. Incentivize every client (and partners in your industry) to send you referrals by offering them ~15% commission. And then deliver incredible work for their referral. Repeat.
​
🗓️ Never under any circumstance miss a deadline. When you're my client, you're always getting exceptional work delivered on time, every time. Business owners struggle with reliability of most freelancers and this will set you apart and incentivize them to continue hiring you.
If you liked this, here are 3 other threads of his I think are worth reading:
📈 27 Ways To Increase Conversions & Profits For Your (Or Your Clients) Sales Funnels​
🎥 How To Set Up A VSL (Video Sales Letter) Funnel​
🤝 How To Close $25k Deals Like A Pro
---
📱 4. I Just Got An iPad – What Should I Do With It?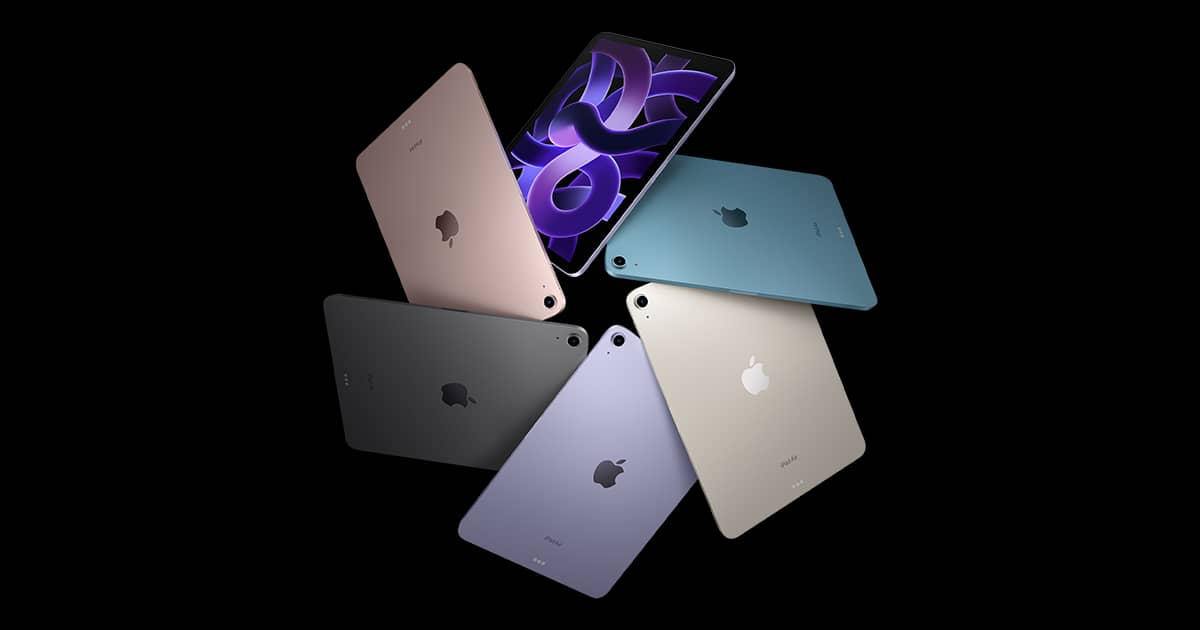 🚨 Calling on the readers of Work Less Wednesday for help! 🚨
My wife & I both just picked up a M1 iPad Air.
I've never really used an iPad.
Now I need to know: What do I do with it?
What I'm doing so far:
Taking notes with my Apple Pencil & Notability(already worth it for this alone tbh)
Watching NFL games on it in bed with YouTube TV​
Reading books from my Kindle library on it (and taking notes with split screen)
Set up as a second monitor with my Notion task dashboard next to my computer
What else you got? Apps, tips, tricks, etc?
I'll share my favorites next week in WLW.
---
🖥️ 5. How To Build A Simple, Beautiful Site As Fast As Possible – Typedream
Some are probably procrastinating on launching something right now.
A product?
A template?
An agency?
An e-book?
A course?
A service?
A newsletter?
Maybe you've been trying to design the perfect site, and it's killing you.
Stop.
If people can't buy what you're selling, you won't sell anything.
Let me help you.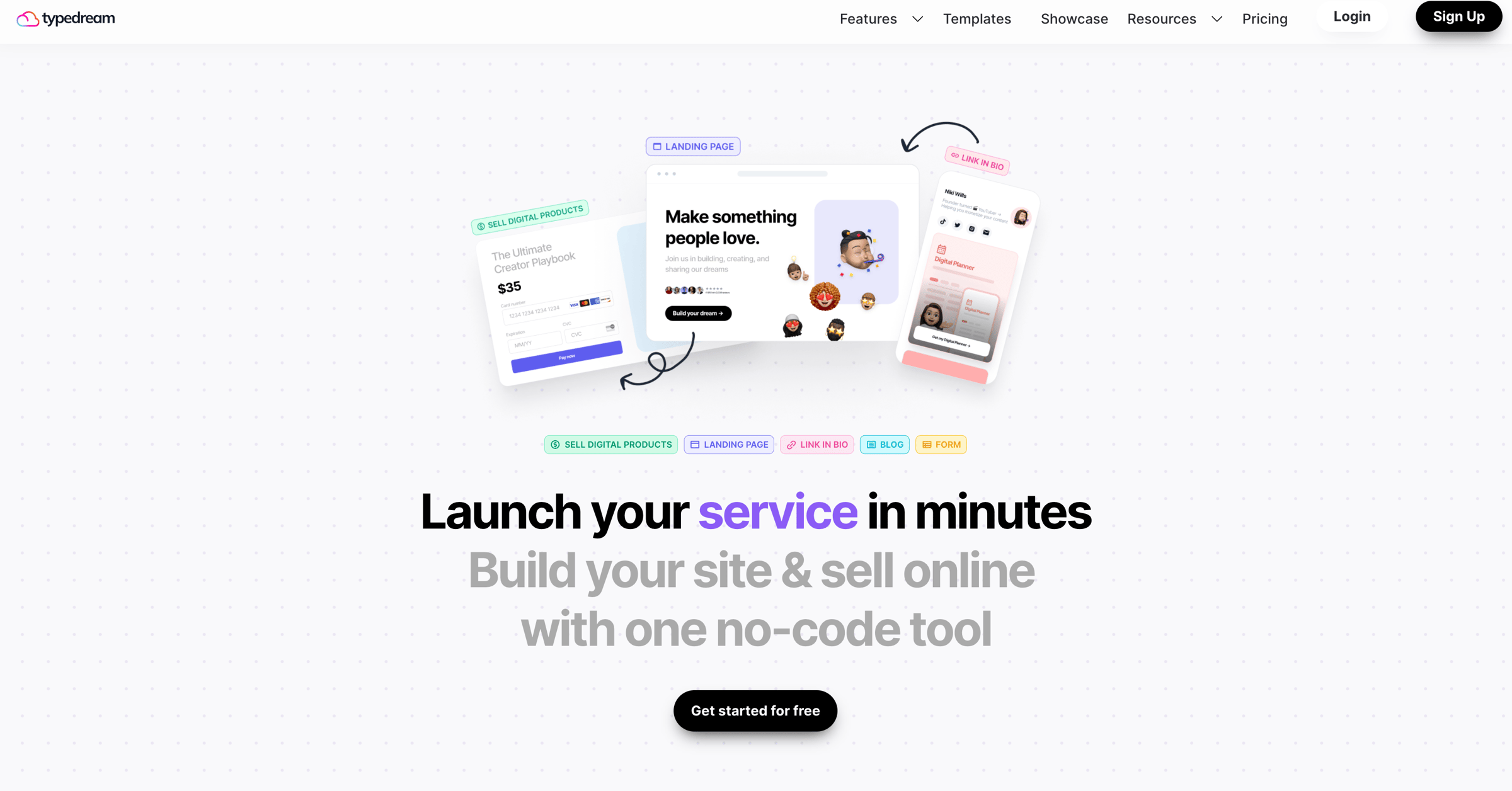 Go to typedream.com.
Sign up.
Build your quick landing page.
Ship it!
You're welcome.
This is not an ad, I've just seen some pages made on Typedream recently that rock, and I think it might help you!
---
Ep. 11 – Steal My 80/20 Delegation System To Work 1 Day A Week
In this episode, I cover:
⚖️ How to use my 80/20 Delegation system to 5x your income or work 1 day a week
🧱 What to do when you hit the "One-Person Wall" and can't make any progress in your business
📊 Why the "Value 20" is the secret to successful delegation
💸 How I used 80/20 Delegation to hit $500k/year in my agency last year
Subscribe To Work Less Wednesday