WLW #78
This week's issue of Work Less Wednesday is sponsored by:
🏖How To Work Less: Build Your 6-Figure Lifestyle Business🏖
That's right I'm sponsoring my own email!😜
How To Work Less Cohort 4 enrollment is open! I've taught hundreds how to design a one-person business that meets both their profit and lifestyle goals. And I'm doing it again on May 1st! If you're self-employed, this course is for you.
---
Quick plug for my course 🏖How To Work Less.
Enrollment for Cohort 4 is OPEN this week!
We've got 91 new and past students joining us for Cohort 4.
The only person we're missing is you.
Our fist session starts on Monday, May 1st, so you have 4 days to take action.
Here's the deal:
In 4 weeks, you will:
🤑 Scale your business without working more hours.
🛠 Create systems that run your business for you.
😍 Do the things you love and delegate the work you don't.
You'll learn the exact frameworks, systems, and tools I use to work less than 15 hours a week on my business, while bringing in over $40,000 every month.
The are only two requirements for joining:
You've got a business or side hustle. – This course is designed for people who are self-employed (or working towards it).
You've made your first dollar. – This course is for people who are earning revenue as a solopreneur, and are ready to create the business of their dreams.
If that sounds like you, click here to learn more and enroll.
---
⏰ 2. The #1 Tool I Use To Track My Time – Toggl
It's no secret that I love time tracking.
The one question I get asked all the time – what tool should I use to track my time?
You've really got three options:
Pen and Paper
Spreadsheet
Use an App
When it comes to time tracking apps, there's really only one winner in my mind – Toggl.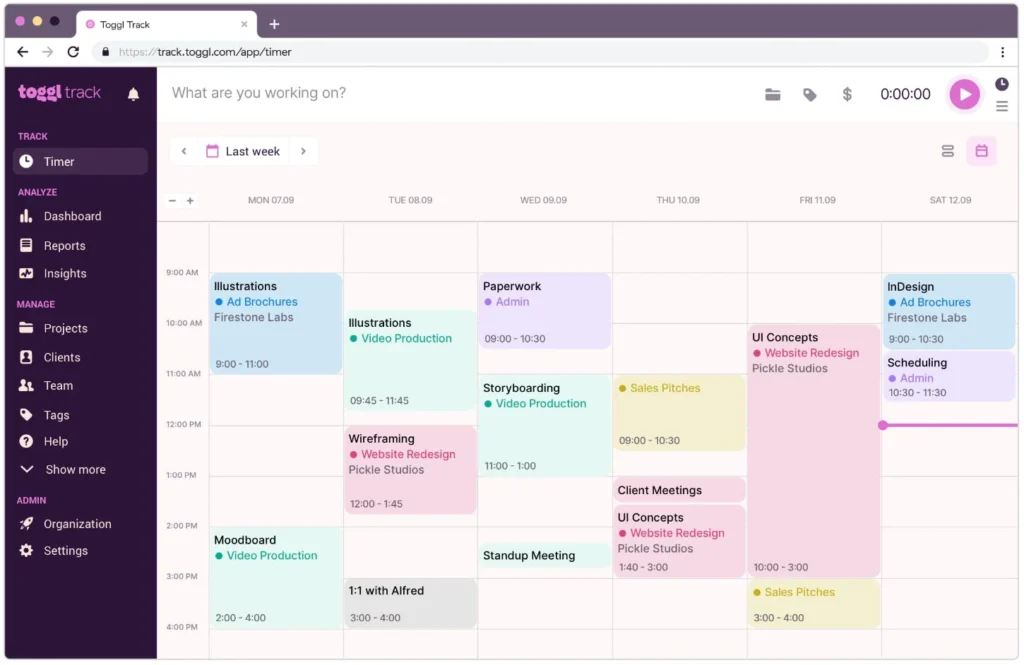 I've been using Toggl EVERY DAY for the last 3 years to track my time.
If you want to get started with Toggl, I recorded a quick video showing you how to get started – You can watch it here.​
PS. Toggl is one of sponsors for How To Work Less Cohort 4 (yes, we give out free stuff too!).
When you enroll, you'll get 3 months of access to Toggl Premium, totally free.
Just another reason to join us! 😉
---
I recently got a question from a past student who is in a tough situation with his business partner.
The main issue: they have totally different expectations about work.
One wants to work 24/7, while my student wants to run a lifestyle business.
​I instantly referred him to this article, written by Cathryn Lavery, founder of BestSelf.
It details the whole story of her messy "business divorce" from her cofounder, and all the lessons she learned along the way.
It also explains things like:
How to decide if you need a business partner
Qualities you should look for (and what to avoid)
How do you split equity
The operating agreement (yes, you need one)
Business partner checklist
It's an awesome read. Check it out here.
---
I'm a Ramit Sethi fan.
His book I Will Teach You To Be Rich is one of my all-time favorites (if you haven't read it, do it ASAP).
​I also recommended his awesome podcast way back in Work Less Wednesday Issue #7.
And now he's got a brand new show on Netflix, called How To Get Rich.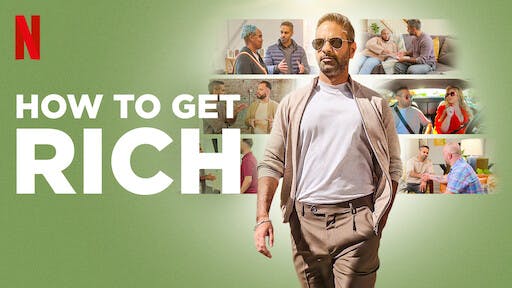 Ramit works with people from across the US to live their riches lives.
This means digging into their finances to see what's really going on behind the scenes.
What makes it so good?
You see real numbers, real emotions, and all pull back the curtain on the irrational thoughts, fears, and feelings people have about money.
It's an easy binge that will actually improve you life. Check it out.
---
​🔍 5. Cool Tool For Automatically Building SOPs – Scribe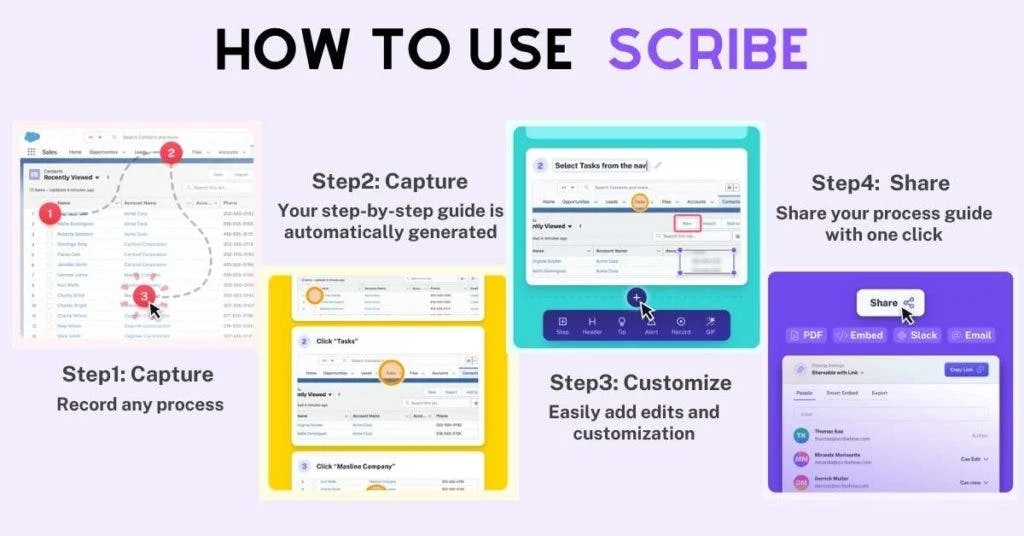 If you're building systems for your business, you're probably creating SOPs (Standard Operating Procedures).
Most people do it manually, by just writing down the steps.
A student of mine shared a new tool with me for SOPs: Scribe.
Just hit record in Scribe and start your task.
It will record all the steps automatically.
It generates a beautiful step-by-step guide, complete with screenshots and instructions.
I'm experimenting with introducing it into my workflow.
Subscribe To Work Less Wednesday