WLW #83
This week's issue of Work Less Wednesday is sponsored by:
📚 How To Earn $10k From Your First Book: with Nathan Barry
In addition to being the Founder of ConvertKit, Nathan Barry is also a self-published author. His weekly newsletter simplifies the process of packaging, marketing, and selling your first book. If you're an online writer or content creator, and want to earn $10k writing your first book, this is for you.
---
👀 1. How I'm Making My Web Browser Less Distracting (With No-Code) – Boosts By ARC​
If you're a longtime reader of Work Less Wednesday, you know my web browser of choice is ARC by The Browser Company.
​(You can read more about ARC in WLW #67)​
This week, they launched a new feature.
They are calling it "Boosts" and it allows you to fully customize your web browser by changing the way any website looks.
For me, this is a productivity game changer.
I've been using it to "zap" parts of a site that I don't want to see.
Here's an example.
This is my old YouTube home screen.
So many options for distraction.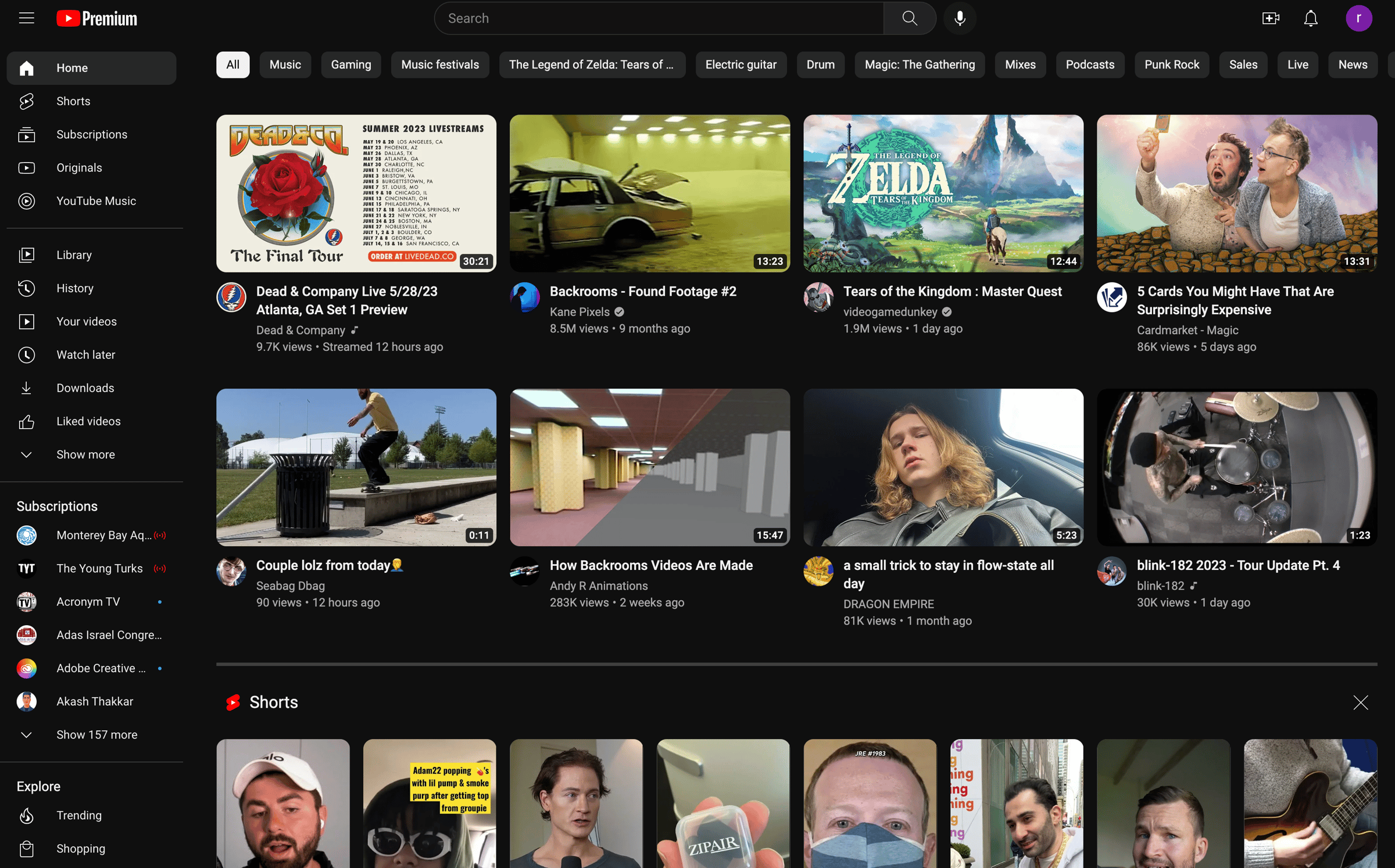 Here's what it looks like with my Boost turned on: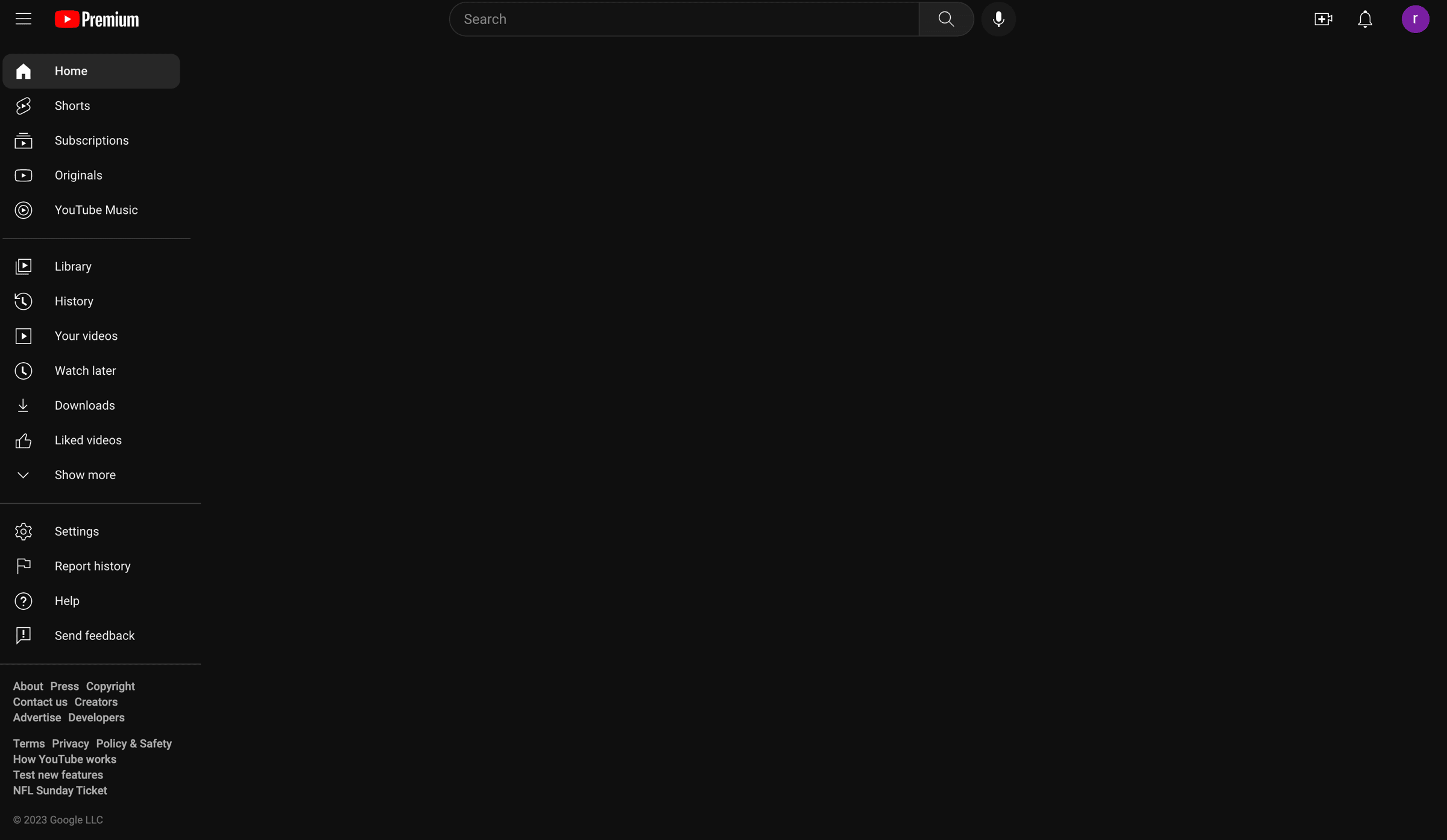 Super clean. Super minimal. Super focused.
And when I click on a video, I've set it up so it doesn't show recommended videos or any other distracting content.
Keeps me from going down the rabbit hole when I just want to watch one thing.
I'm just scratching the surface of ARC's Boost technology.
You can do all kinds of other cool stuff, like change fonts, color, styles, CSS, and more.
If you want early access to ARC (and the new Boosts), you can skip the waitlist by trying out any Boost in their gallery: http://arc.net/boosts.
---
Came across this great Twitter thread from designer Riley Jones this week.
He asked Twitter for their top 3 red flags for hiring freelancers.
And the answers didn't disappoint.
If you're a freelancer or looking to hire a freelancer, this is valuable information.
So I did you a favor and compiled the best responses below.
Enjoy!
🚩13 red flags for freelancers:
Poor communication skills. (This was the most common answer!)
Misses deadlines, inaccurate turnaround time estimates.
Doesn't ask clarifying questions about the scope/project.
No portfolio of past work or portfolio is scarce on details.
Poor typography / design sense.
No contract.
Works too slow.
Bad mouths past employers / clients.
Doesn't follow instructions on application.
Pixelated media on their website. Shows they don't care about the details.
Hotmail or yahoo email account (no branded domain).
Charges too little (risky, concerns about quality).
No website at all.
---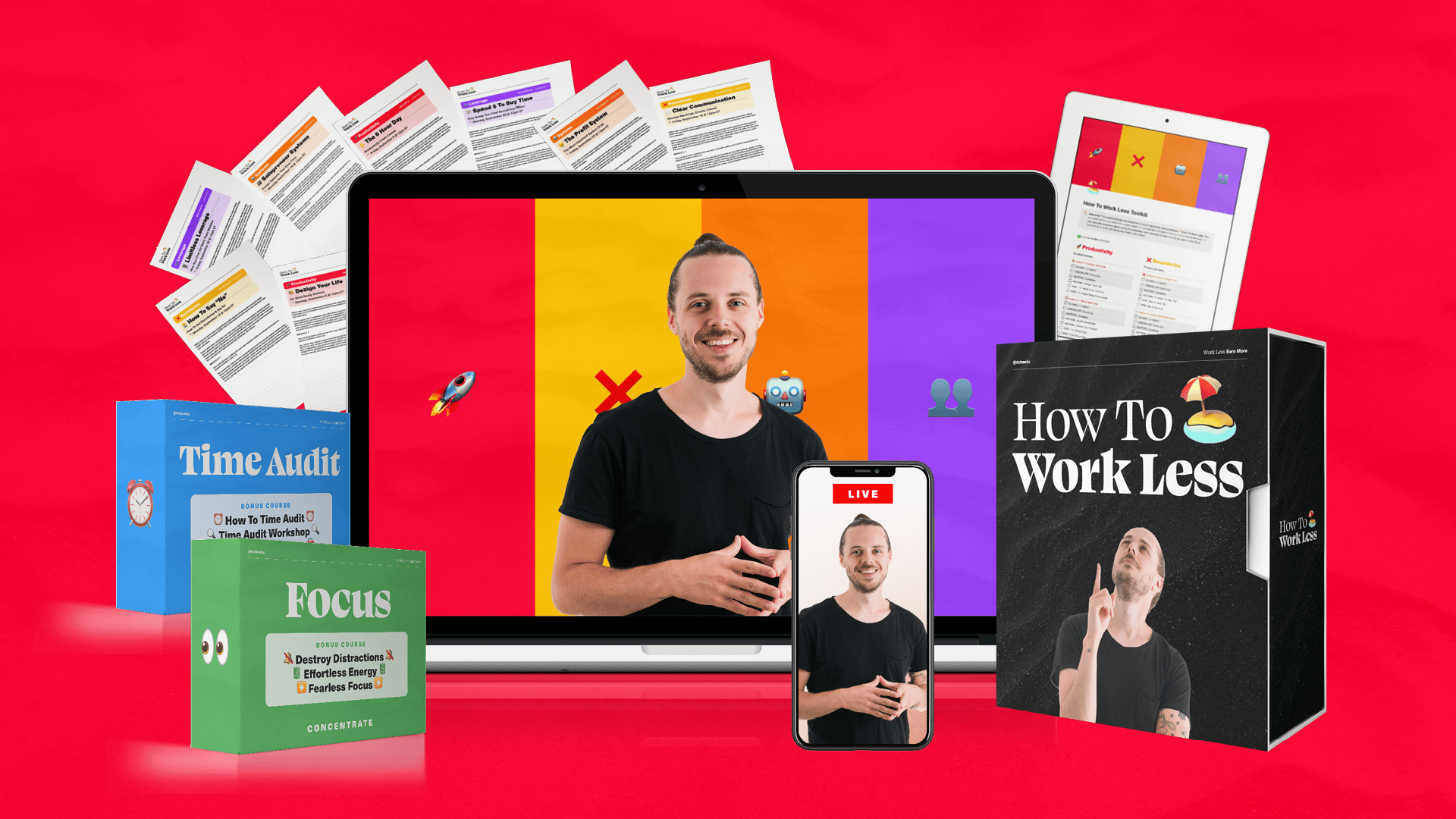 This week we wrapped up another incredible Cohort of 🏖️How To Work Less, and it was our best yet!
119 new & returning solopreneurs joined us for the four-week experience.
During the course, they learned how to:
🤑 Scale their business without working more hours.
🛠️ Create systems that run their business for them.
😍 Do the things they love, and delegate the work they don't.
Some fresh testimonials from Cohort 4 are in, and let's just say, our students experiences speak for themselves:
"Rich could charge three times what this course is priced at, and I'd STILL recommend it."
​
"Hands down the best online course I've ever done."
​
"It's literally jam-packed with resources, systems, templates, livestreams, recordings, and an incredible community of like-minded entrepreneurs with the same goal: to workless and earnmore."
​
"It's one of the best courses I've ever taken!"
​
"How To Work Less is by far the most I've ever gotten out of a workshop."
​
"Now my work days are clearer, shorter, and I get 10x more done in one day than I would have in a whole week.
​
"This course is a game-changer, and I wish I had taken it sooner."
​
"I couldn't possibly recommend it enough!"
​
"The value you get from this course far exceeds what you pay for it, and I've already made it back by the simple act of increasing my rates with confidence."
​
"Best investment I made this year."
​
"In just one week after starting I already felt a sense of peace and clarity I've never had before."
​
"This course has set me on a path to the life I've been dreaming about for years."
📌 Cohort 5 kicks off on September 4th, so make sure to join my VIP Waitlist for up to $500 off enrollment!
---
​This reel I shared a few weeks ago went MEGA VIRAL.
To date 28,900,000 have watched it and it has over 1,050,000 likes.
Its audio has been used by a ton of people, including Shark Tank's Daymond John.
I was excited to learn that mega podcaster Chris Williamson (Host of Modern Wisdom, 900k on Youtube) wrote about my reel in his weekly newsletter.
Chris' newsletter expands on the themes of my viral post, and I've pasted it some of it below, because it's worth reading:
"'20 years from now you'd give anything to be this exact age, exactly this healthy, in this exact moment. Take a second to enjoy it.' — Richard Webster
We trade the thing we want (time) for the thing which is supposed to get it (money).
We give up time to make money so that we can finally have more time when we have enough money.
We give up happiness to achieve success so that we can finally enjoy happiness when we achieve enough success.
If you can't be present with a coffee, you won't be present on a yacht.
Think about how many times your presence has been hijacked by fears or worries or hopes for problems of the future, or regrets & victories around problems of the past.
We are so averse to time without distraction that we've become addicted to solving problems, so much so that our minds create problems purely for the purpose of solving them.
What we truly have is this moment.
Take a couple of minutes to put your phone down, allow your eyes to relax into the peripherals of your vision and enjoy a few uninterrupted breaths.
Holy fuck man we're alive.
How astronomically insane is that.
A random collection of matter coalesced into a form that can contemplate its own existence for 4000 weeks before it vanishes forever.
You must find a way to enjoy it."
---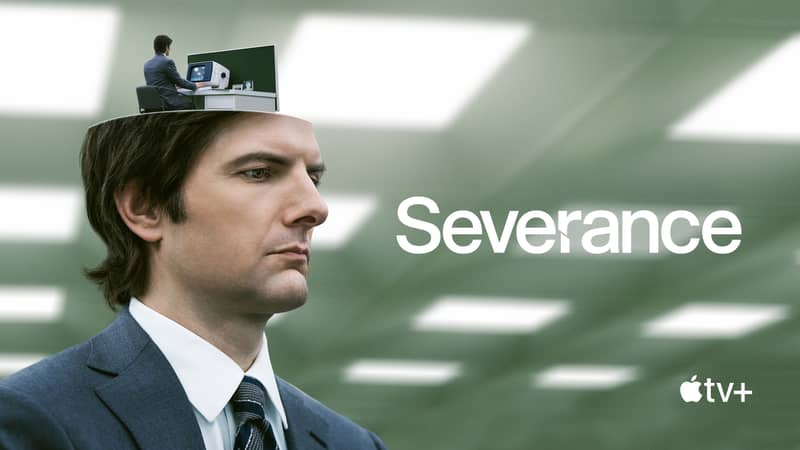 I'm pretty sure I'm late to the party here, but my wife and I just finished Severance last night and it is soooo good.
The concept is simple.
A corporation creates technology to allow its workers to surgically divide themselves between their work and personal lives.
If you do it, it means you never have to experience work again.
But what the "severed" don't realize, is their "other self" is trapped in work forever.
They walk out the elevator when the day ends, only to walk back in one second later.
That's where things get weird.
​Severance touches on so many topics: the bizarre insanity of office life, our "work selves" vs our "real selves", and "work-life balance" taken to its extreme.
Not only is it a compelling story, it is beautifully shot, and yes, directed by Ben Stiller.
I highly recommend it.
Subscribe To Work Less Wednesday