WLW #53
🥳 1. Celebrating One Year Of Work Less Wednesday!
I can't believe this week as been ONE YEAR since I sent out Issue #1 of Work Less Wednesday!
I want to thank everyone who has subscribed and reads WLW weekly.
It is honestly my favorite piece of content I write each week.
I've got some really exciting stuff planned for year 2, but for now…
I wanted to take a minute to share some 10 fun statistics and milestones from the last 365 days:
💌 1. Issue #1 of WLW was sent out on November 3, 2021 to 175 true believers 🥰.
📬 2. Work Less Wednesday grew from 175 to 11,327 subscribers!

🏖️ 3. I launched and taught two Cohorts of 🏖️How To Work Less, to 83 students, netting $80,000+ (Join Cohort 3: January).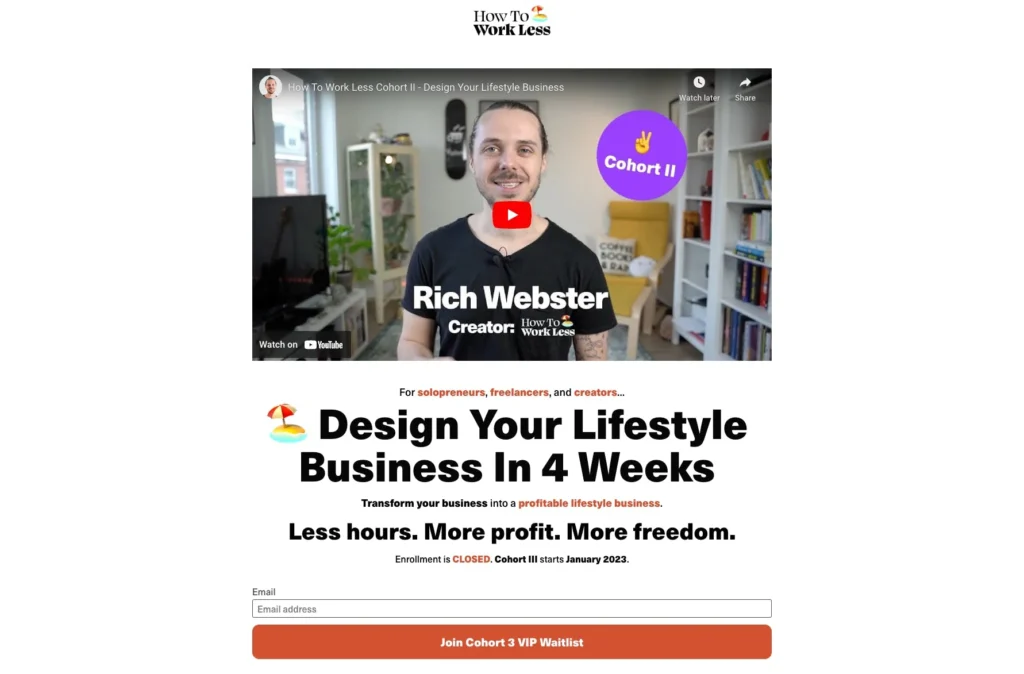 📸 4. My Instagram grew from 10,100 followers to 103,700 (I posted nearly every day)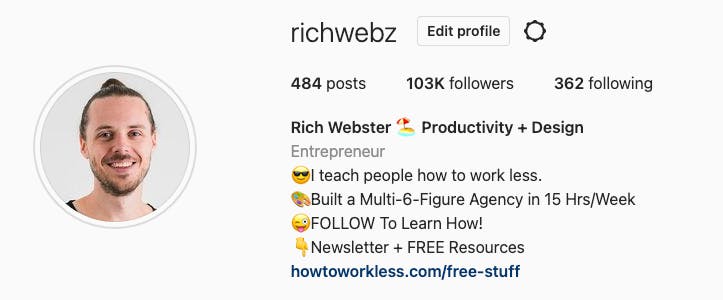 🐦 5. My Twitter grew from 300 followers to 2,748 (follow me!)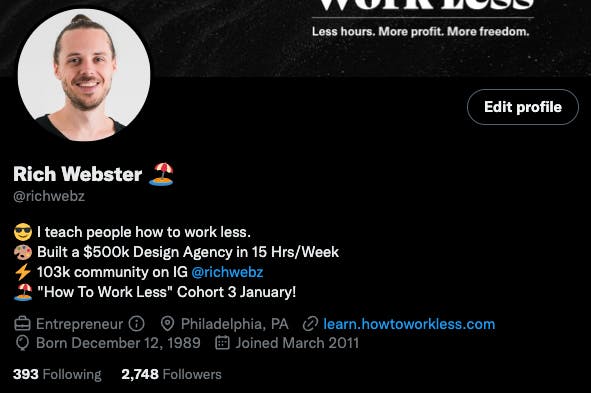 😭 6. I exited another business for a $37,000 loss. (story coming soon!)
🎨 7. I designed and launched my website.
📜 8. I wrote and published the Work Less Manifesto.
🏢 9. I continued to run my $500k+ design business.
⏰ 10. And, in that one year period, I worked a total of 1,309 hours (JUST ~3 hours and 35 minutes a day.) 🤯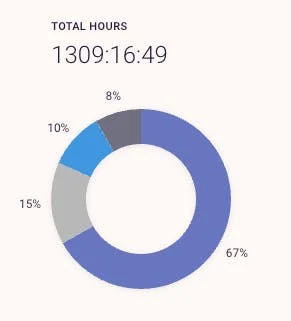 I think I'm most proud of #10.
I hope this breaks some limiting beliefs about how much time you need to work.
You DON'T have to work 80 hour weeks in order to be successful.
You CAN run a six-figure company of one in less than 20 hours a week.
---
🧠 2. 8 Insights From 1 Year Of Weekly Newsletter Writing – Instagram Post
If you are a creator, I believe writing a newsletter is one of the best things you can do.
I learned a ton over the last 52 issues about what works, and what doesn't.
Today on Instagram, I shared a post highlighting 8 lessons I learned on the journey to 11k subscribers.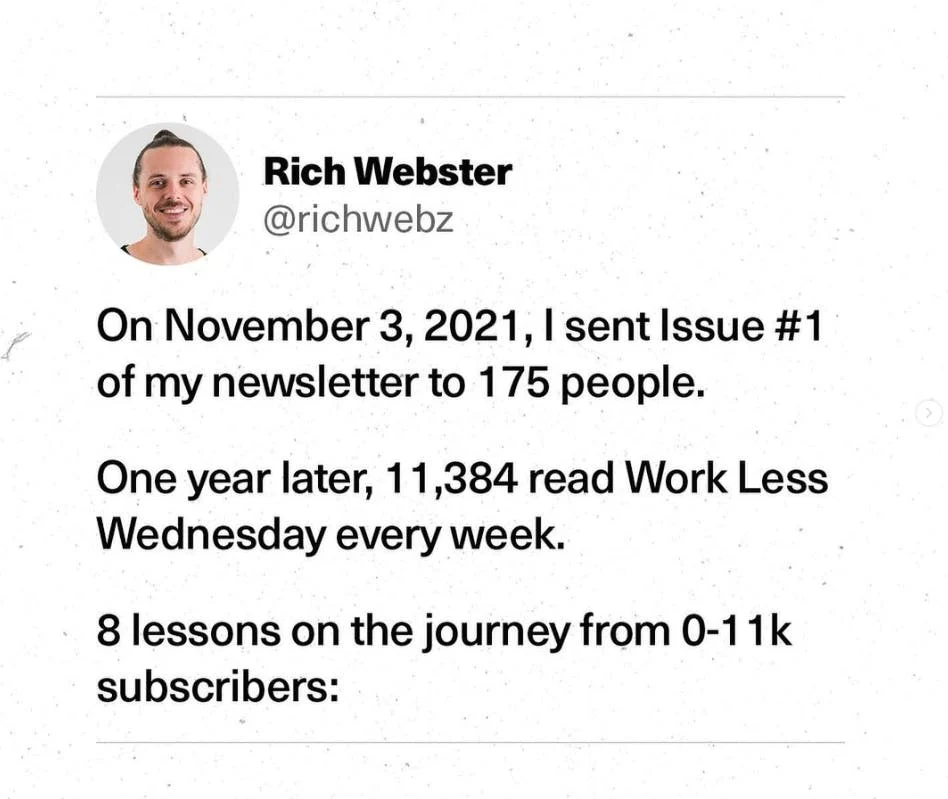 ---
🤩 3. My 24 Favorite Stories From Year 1 – Click Here
​Click here to access an article I published highlighting my top 24 stories from Year 1 of Work Less Wednesday!​
Miss an issue? You can read the whole WLW archive here: https://howtoworkless.com/newsletter/
---
📚 4. My 5 Favorite Books From Year 1
Over the last 52 issues, I featured 31 different books.
Here are my top 5 books from Year 1 of Work Less Wednesday…
For some reason, they're all business books… 😅
​Expert Secrets – Russel Brunson​
​Fix This Next – Mike Michalowicz​
​The Psychology of Money – Morgan Housel
---
In last week's WLW, I talked about our weekly Household Team Meetings.
And I got a TON of emails asking for the Notion template that we use for our meetings.
So here you go!
⬇️ Click here to download the template and copy it to your personal Notion. ⬇️
If you don't have Notion yet, you can download it here.
Here's a quick video of me walking you through how to use it: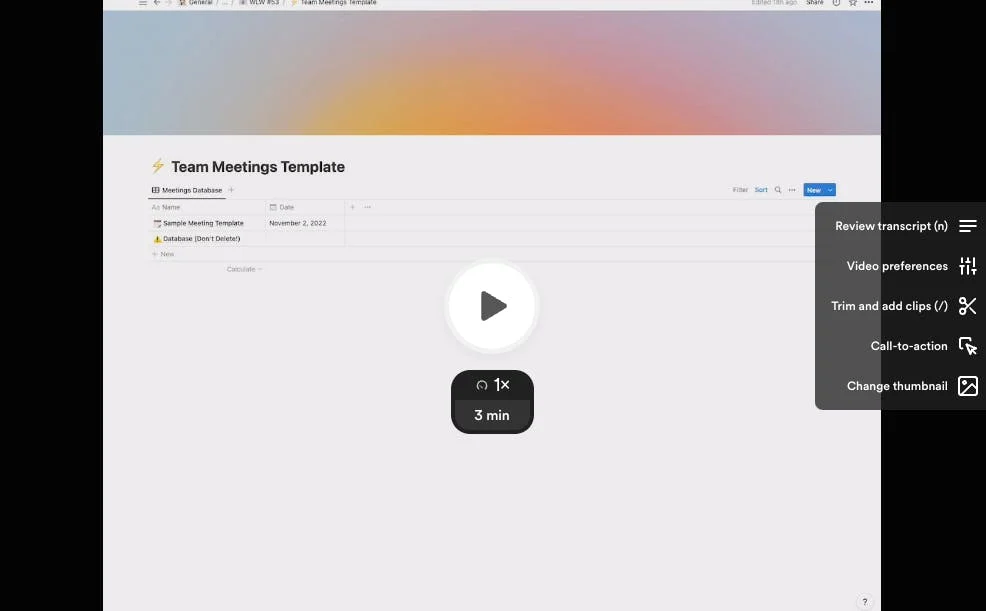 🚨DISCLAIMER: This is just a copy of what we're using in our house, it's not a professional template! Hope you enjoy.
Subscribe To Work Less Wednesday